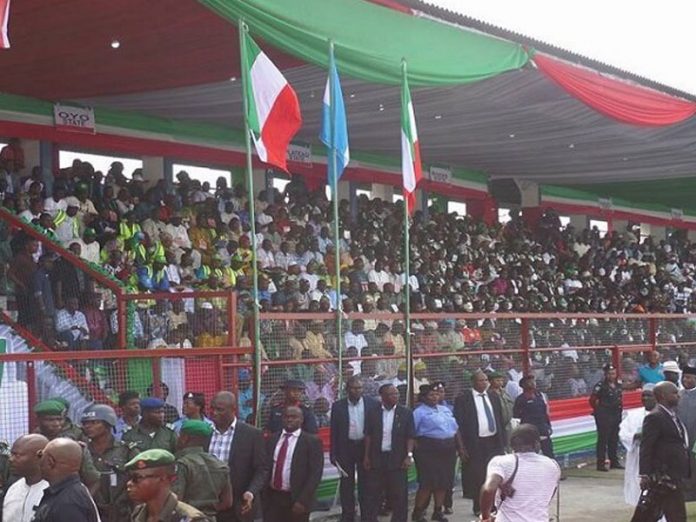 By Nseobong Okon-Ekong and Ernest Chinwo in Port Harcourt
Sources within the People's Democratic Party have said that efforts to get a consensus candidate among aspirants for the presidential ticket of the party was deadlocked as some contenders refused to step down for those they described as "returnee members."
Sources close to the meeting of the PDP presidential aspirants which has dragged on for hours at the Presidential Hotel in Port Harcourt disclosed that Governor Ibrahim Dankwambo of Gombe and former governors of Kaduna and Jigawa, Ahmed Makarfi and Sule Lamido, plainly refused to stand down their ambition in favour of those who left the party in its most critical period of need.
Former Vice President Atiku Abubakar, Senate President Bukola Saraki, Governor Aminu Tambuwal of Sokoto State and former Governor of Kano State, Senator Rabiu Kwankwaso, who left the PDP in the build up to the 2015 general elections but returned recently, are top aspirants for the party's ticket.
Sources said they argued that giving the party's ticket to the returnees may send a wrong message to those who remained loyal to the party.
"How do you explain that the presidential ticket of the party should be given to those who jumped ship. If we all left the party and refused to hold it together, where would they have returned to? Are they saying we were foolish for staying back?"
The meeting of the PDP aspirants was aimed at managing the insistence of Dankwambo, Makarfi and Lamido that the party's presidential ticket should come to them as "a matter of entitlement."
The position of these presidential aspirants, sources said, had made it difficult for the emergence of a consensus candidate.
However, Abubakar, Saraki, Tambuwal and Kwankwaso are still regarded as front-liners in the race for the party's presidential ticket.
The PDP National Publicity Secretary, Mr. Kola Ologbodiyan, had told THISDAY that the party was not averse to a consensus arrangement, as long as it was a position canvassed by the aspirants.