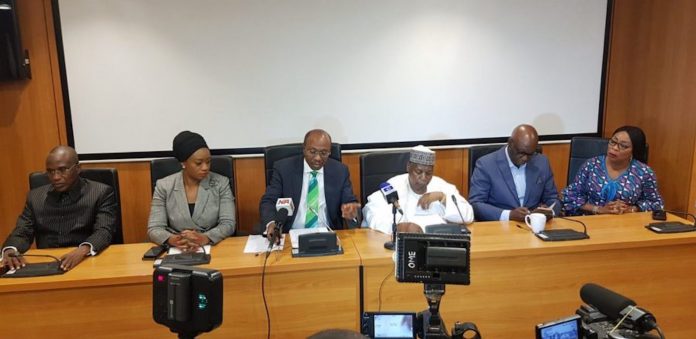 We cannot continue to bail-out banks while those responsible for the failure are shielded
By Ndubuisi Francis and James Emejo in Abuja
The Minister of Finance, Zainab Ahmed has vowed that the federal government will bring to book all persons responsible for the failure of the erstwhile Skye Bank, now Polaris Bank.
Speaking yesterday during a familiarisation visit to the Nigerian Deposit Insurance Corporation (NDIC), she said government cannot continue to bail-out banks with public funds while those behind the failure of banks are shielded from prosecution.
The minister also commended the NDIC for being up to date with the payment of its operating surpluses into the Consolidated Revenue Fund, stressing that till date, a total of N107 billion had been remitted.
She said: "The example of the recently wound-up Skye Bank, now Polaris Bank is something we would look into. We would find out what happened. Your investigation must be thorough; we are going to hold whoever was responsible for the failure of that bank."
"We have to show some examples, we cannot just be bailing out banks and leaving perpetrators of the failure of these banks to just go scot-free.
"Even though you intervene by protecting depositors, but your intervention is limited. You're not able to payback all that the depositors have. We must show some examples and this is a good one for us to start with."
Ahmed emphasised the need for the NDIC to continuously monitor the banks to ensure that problems were detected early and solved before they become crisis.
She said: "The role that you have in monitoring banks should be continuous, because if you capture these issues early, there is a better chance of us protecting these banks, protecting shareholders and depositors."
The minister also commended the corporation for adhering to the requirements of the Fiscal Responsibility Act, by constantly paying its operational surpluses to the federal government.
She said: "I can confirm to you that just within this week, the sum of N15 billion was received by the federal government and this brings to about N107 billion that NDIC has paid to date."
Earlier, the NDIC boss, Mr. Umaru Ibrahim hinted that following the revocation of Skye Bank Plc licence by the Central Bank of Nigeria (CBN), the former chairman and other director of the defunct bank, including Mr. Tunde Ayeni and Dr. Festus Fadeyi are currently under investigation.