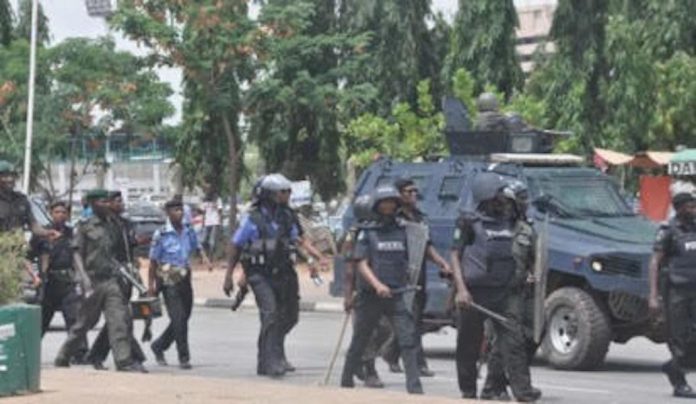 Remands IYC Deputy Chair in prison custody
By Emmanuel Addeh in Yenagoa

A Bayelsa State High Court in Yenagoa, yesterday sentenced a policeman, Corporal Vincent Koluamawei, to death by hanging over the extra-judicial killing of Innocent Kokorifa, a 17-year-old teenager.
Justice Ineikade Eradiri held that that contrary to the position of the police, he was convinced that the young Kokorifa, who was running an errand for his mother when he was shot dead by a member of a police patrol team in Okaka area, was not armed at the time he was gruesomely murdered.
The judge also averred that there was no evidence that the gun allegedly recovered by the police after Kokorifa's killing and a substance suspected to be marijuana the police said were found in his pocket, belonged to the deceased.
Police authorities in the state had maintained that the young boy belonged to a gang of armed robbers, arguing that his group exchanged gunfire with the cops before he was hit by a shot fired by the convict.
The victim who was confirmed dead at the Federal Medical Centre in Yenagoa, on August 17, 2016, at about 11a.m., the police said, fired at the security agents deployed to apprehend them, before leaving behind one locally made Single Barrel pistol, one live cartridge, one expended cartridge and wraps of substances suspected to be Indian hemp.
The incident had sparked outrage leading to protests by youths and Civil Society Groups led by Morris Alagoa, Nengi James and Aluzu Ebikebuna, a lawyer and rights activist.
But in his judgement yesterday, Justice Eradiri held that the prosecution had proved its case beyond all reasonable doubts, maintaining that the defence of the police was conflicting.
He said: "I hold that the prosecution has proven its case beyond all reasonable doubt and that on the contrary, there was serious doubt in the claim by the accused that he acted in self-defence. 
"I disbelieve and reject the defence of the accused for being contradictory and unsatisfactory. I find the accused guilty as charged and is hereby convicted for the murder of Innocent Kokorifa.
"The punishment prescribed for murder is death. Accordingly, the sentence of this court is that you be hanged by the neck until you be dead. May God have mercy on your soul."
Meanwhile, the Vice Chairman, Ijaw Youth Council (IYC) Central Zone, Mr. Amiebi Turner was yesterday dragged before Justice Eradiri of the Bayelsa High Court for alleged illegal possession of firearm.
However, the defendant, who was accused of attacking Mr. Tare Porri, Chairman of the zone, with a gun, pleaded not guilty. The prosecution said that the incident took place at Erepa, Yenagoa, leading to the theft of valuables.
Eradiri ordered that Mr. Turner be remanded in the Okaka Federal Prisons, pending the argument on his bail application on the 11th of this month.