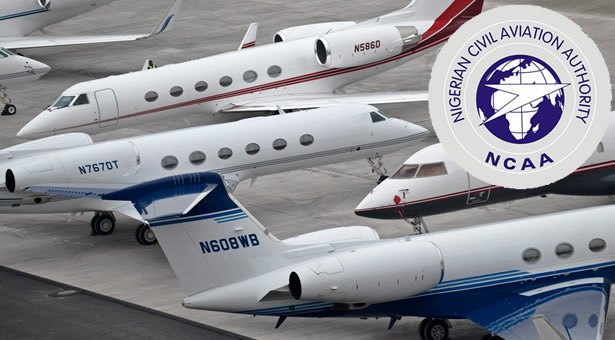 By Chinedu Eze
 To sustain flight safety and ensure that domestic carriers have robust financial status, the Nigerian Civil Aviation Authority (NCAA) has started enforcement of economic regulation of the airlines.
To this end, the agency has insisted that the operators must submit monthly financial report to the agency.
 NCAA explained that this is to ensure that airlines that do not have the funds to maintain their aircraft; pay their staff, renew insurance of their aircraft and have operation funds are not allowed to continue operation.
 It is also aimed at preventing possible air crash, as airlines that cannot sustain the airworthiness of their aircraft are not given start up to go into service.
 The Director General of NCAA, Captain Muhtar Usman, who made this known on Wednesday in Lagos, said the regulatory authority has directed all airlines to always submit their financial health report to it in order to ensure strict economic regulation of the sector.
THISDAY learnt that NCAA had earlier warned airlines that delay the payment of their workers of possible sanction and has ensured that all operating airlines pay their workers in accordance to the strict regulations that guide operations of airlines in the industry.
 Also, to ensure aircraft that are not airworthy are not allowed to operate, NCAA grounds any aircraft that is due for maintenance checks and has refused to grant waivers to airlines to extend the maintenance dates.
 "This is to ensure that safety is not compromised and that Nigeria continues to maintain the good record of air safety, as the country has not recorded any major incident or accident involving commercial airliner since the past five years," Usman explained.
 The Director General also insisted that NCAA monitoring of the airlines is to ensure they meet their monthly financial obligations, including payment of charges for services rendered to them by the aviation agencies.
He also argued that these charges, contrary to protests by airlines, are not as high as the operators purported them to be, noting that compared to other countries in the continent; the charges are uniform to what are paid in other countries in the region.
 "NCAA began the process of streamlining aviation charges recently, aviation charges in Nigeria are quite moderate comparable to other countries and there are some existing charges in other countries that are not applicable in Nigeria and this is not to overburden airlines.
"Also, the NCAA directive is to the effect that airlines must render their monthly financial obligations in line with the provision of aviation regulations and they must submit financial health returns too", he said.
 Usman also disclosed that between January and June 2018, a total of 36 pilots were issued licences while 64 air traffic controllers' licences were renewed.
According to him, 750 pilots got their medical and instruments renewed; there 23 foreign licences were converted, 242 cabin crew licence issued; 206 cabin crew medicals renewed, and 68 aircraft maintenance engineers were issued licences.
 Usman disclosed further that 20 aircraft were registered for commercial air transport; 10 aircraft were registered for general aviation operations; 10 aircraft were de-registered; 12 aircraft re-registered; 30 certificates of airworthiness were issued while the Authority renewed 85 certificates of airworthiness.
 Usman also told THISDAY that NCAA would continue to adhere to Cape Town Convention protocol which Nigeria is signatory to and which allows Nigerian airlines to lease aircraft from lessors with a proviso that the regulatory authority must recover the aircraft for the lessor if the airline reneges on the agreement.
The Director General regretted that two airlines that went to court recently to stop lessors from taking over their aircraft after the airlines failed to abide by the agreement with the lessors, has damaged the image of the country.
He noted that remarked that lessors are now reluctant to lease aircraft to Nigerian operators and when they do they hike the charges and the insurance premium, making it difficult for the airlines to pay for the lease and still operate profitably.