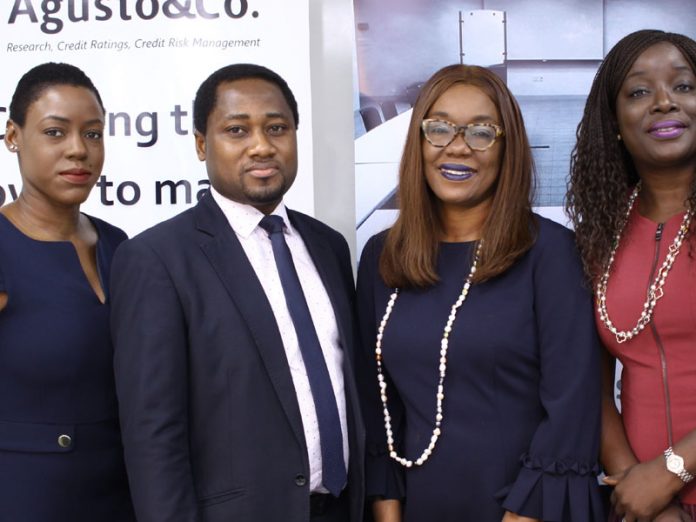 Nume Ekeghe and Nosa Alekhuogie
Agusto & Co. has rated Stanbic IBTC, Access Bank Plc, the United Bank of Africa (UBA) and First Bank Nigeria excellent in digital banking satisfaction.
This was conveyed in the maiden edition of Agusto & Co. Consumer Digital Banking Satisfaction Index report launched in Lagos yesterday.
The respondents in the survey were a combination of students, self-employed and employed customers of various commercial banks in Nigeria and was focused on issues around service quality and ease of carrying out transactions.
It also highlighted customers' preferences and attitude towards digital banking platforms provided by banks in Nigeria.
The '5 Star' rating assigned to the above-mentioned banks, according to the report reflects ease of use, perceived security and good troubleshooting & IT resolution on its different digital platforms.
The index revealed that Stanbic IBTC Bank has the most ease in navigating through primary platforms such as mobile app, USSD (Unstructured Supplementary Service Data) or web as well as the fact that customers felt the most secured using their preferred primary platforms. They also rated the bank high in conflict resolution encountered by customers on the various digital banking channels.
The survey also showed that customers of the bank disclosed that there were only very few instances of unsuccessful transactions, and the overall functionality of Stanbic IBTC's digital platforms were seamless.
However, findings from the Index indicated ample room for improvement on digital banking services in Nigeria as majority of respondents desire better user interface, enhanced security features, increased services particularly on mobile banking platform, speedy notifications on account activities, less cumbersome enrolment procedures, reduction in charges for frequently used services such as airtime top-up as well as general improvement in speed on services.
According to Agusto & Co, the objective of the Index was to create an independent appraisal of the ease of using digital banking platforms by the Nigerian populace considering that banks have invested significantly in digitalisation.
The Index is expected to give banks in Nigeria insights and suggestions on ways to enhance customer experiences on digital banking platforms.
Commenting on the Digital Banking Satisfaction Index report, Executive Director, Agusto & Co. Mrs. Yinka Adelekan said: "One of the major reasons we launched this Index was to get first hand insights on awareness, ease, issue resolution and perceived security from users of digital banking platforms in Nigeria.
"It is essential that banks increase awareness of the different products and services available on their digital platforms.
"In addition, customers who use these platforms must be supported by minimal system downtimes, user friendly navigation processes and improved turnaround time for IT resolution."