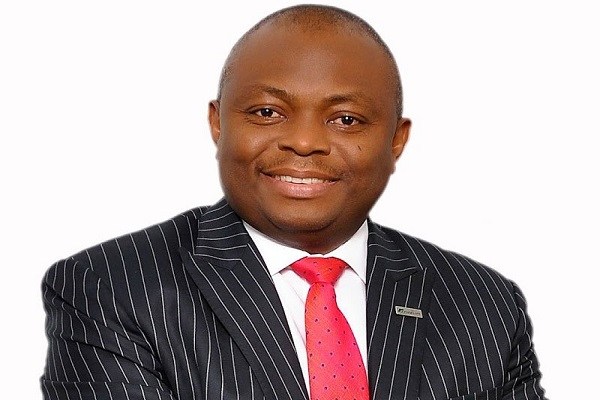 The Chief Executive Officer of Fidelity Bank Plc, Mr. Nnamdi Okonkwo, has assured investors that the bank will deliver better returns in the 2018 financial year.
Speaking during the bank's half-year investors and analysts' conference call, Okonkwo, said the bank would maintain the disciplined approach to the execution of the medium-term strategic initiatives, that have sustained the bank's strong performance in recent years. "From what we have seen so far and going by our half year results, we are staying with our guidance for the full year," said Okonkwo.
The engagement with analysts, came on the heels of the recently released first half 2018 results which saw the bank record double-digit growth in key revenue lines and achieving significant traction in its chosen business segments.
Gross profits rose by 27.3 per cent to close at N13 billion, whilst profit after tax (PAT) grew by 31 per cent to close at N11.8 billion, from the N9.03 billion recorded in 2017, a performance that Okonkwo attributed to the "disciplined approach in managing the balance sheet growth of the bank, it's strategic cost containment initiatives; focused attention to chosen business segments and determined execution of its retail and digital banking strategy."
Analysts at InvestmentOne had pointed out that "the bank's efforts at driving its digital banking strategy is paying off, having posted a 30.1 per cent year-on-year boost in non-interest income to N14.3 billion in H1 2018." According to them, the growth was driven mainly by a 60.9 per cent year-on-year increase in net fees and commission.
"The bank's digital banking strategy has shown that about 40 per cent of its customers have now enrolled on its digital platforms in H1 2018, up 10 percent year-on-year, 80 per cent of its total transactions are now done on these platforms.
"On operations and contact channels, the bank at the end of Q2 2018 has 4,513 Point of Sale (PoS) terminals, two million ATM Cards and 778 ATMs and 1.6 million mobile customers" noted the analyst report.