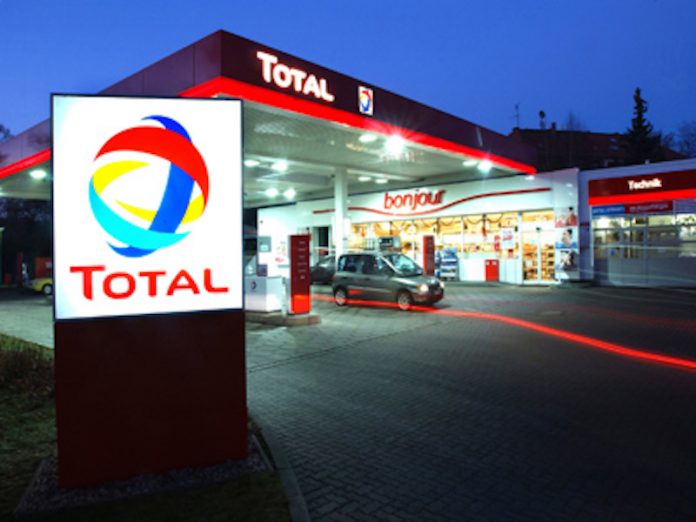 Peter Uzoho
A total of 25 young entrepreneurs engaged in small and medium scale businesses have graduated from a business sustenance training programme sponsored by Total E&P Nigeria Limited and facilitated by
Toncia Energy Consulting and Professional Services Limited.
The two-day programme tagged: "Business Sustenance for New Entrepreneurs," was a corporate social responsibility (CSR) initiative of Total, designed to transform selected Total-trained youths from
basic skills acquisition beneficiaries to professional entrepreneurs with requisite knowledge-based capacity for sustaining their businesses.
The 25 entrepreneurs had undergone initial skills acquisition training in paint manufacturing, inverter and solar systems production and installation, agriculture, web design and PC hardware installation,
catering, hospitality, crafts, etc, under the youth empowerment, capacity building and skills acquisition programmes of Total Upstream companies between 2016 and 2018.
Speaking at the graduation ceremony in Lagos, the Executive General Manager, CSR, Total, Upstream Companies Nigeria, Mr. Vincent Nnadi, said the programme was also aimed at improving the resilience of new
entrepreneurs and to imbibe sustainable practices in them.
Nnadi, who was represented at the event by the General Manager, Corporate Social Responsibility and Sustainable Development, Total, Dr. Charles Ngeribara, noted that the company takes CSR beyond
partnership to a sustained commitment and an enduring culture of responsiveness to the needs of its stakeholders.
Nnadi said: "Total is consistently committed to giving back to the communities through human, social and economic development. "Capacity building is believed to be one of the ways to transform our society by providing employment opportunities for our youths while reducing poverty and ensuring sustainable economic growth.
"Through our capacity development initiatives, Total is empowering as many people as possible and actively supporting nation building efforts in line with the United Nations' Sustainable Development Goals numbers one and eight which are "No Poverty" and "Decent work and
Economic Growth", respectively.
"With Nigeria being home to the highest
number of people living below the poverty line, this need has even become more urgent. Total is determined to contribute to turning the tide on poverty in Nigeria."
Commenting on the programme, the Chief Trainer and President of Toncia
Energy Consulting, Prof. Godwin Chukwu, said the essence of the training was to see how the beneficiaries could be fully involved in being employers of labour in future.
"We have training centres in Abuja and Offa by Toncia and after the skills acquisition training we were able to identify by monitoring the performances of those that were trained in various skills; and out of
those that were trained and empowered by Total, we were able to identify 52 participants.
"Twenty-seven were trained in Abuja and we are training 25 here in Lagos in business sustenance for new entrepreneurs, all
sponsored by Total," Chukwu said.
One of the beneficiaries, Moses Idu, who is into farming with specialty in production of tilapia fish, said the training was
impactful to him.
"It was an awesome training for me. I mean if I was going to pay for this training I would probably be paying through my
nose.
"It's been worthwhile, quite eye opening, and the resource person has been good."