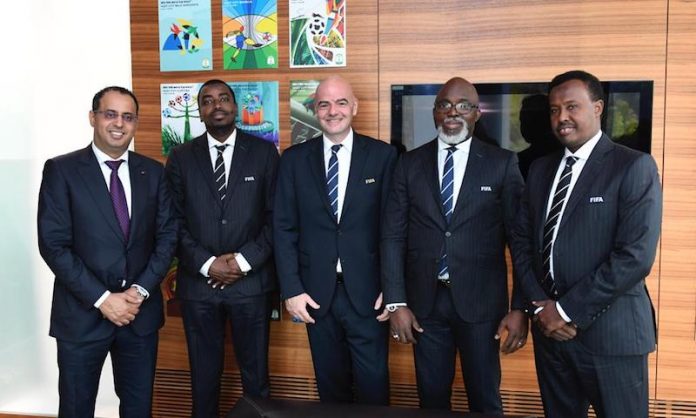 World football –ruling body, (FIFA), has formally 'welcomed' the President of Nigeria Football Federation, Mr. Amaju Melvin Pinnick back to the fold of its elite Football Family, following Pinnick's re-election as NFF President at the Elective Congress in Katsina on 20th September. This is a tradition after every member of a FIFA committee is elected or re-elected into position in his country's FA or confederation.
At the meeting of one of FIFA's most influential panels in Zurich, Switzerland yesterday (Organising Committee for FIFA Competitions, of which Pinnick is member), the Nigerian received a special thumbs-up from FIFA President Gianni Infantino.
The NFF boss secured an overwhelming support from majority of members of the Nigerian Football Congress in Katsina for a fresh four –year term.
On Sunday, 30th September 2018, the NFF supremo was formally inaugurated as 1stVice President of the Confederation of African Football, taking his place beside CAF President Ahmad at the 12th CAF Extra-Ordinary General Assembly in Sharm El Sheikh, Egypt.