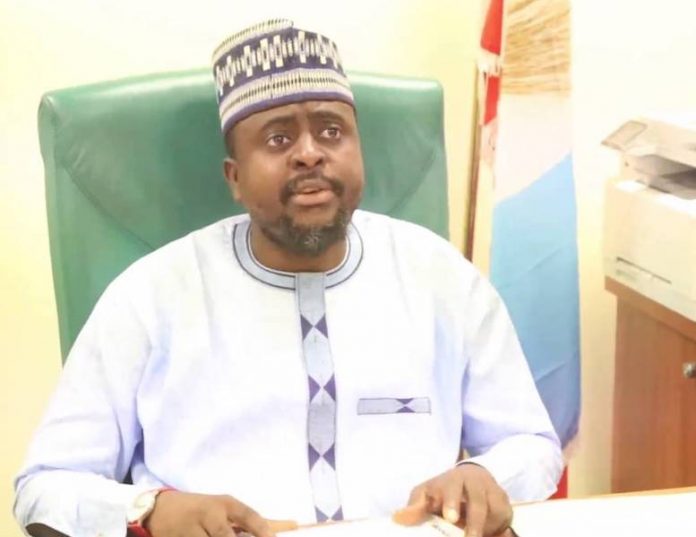 Laleye Dipo in Minna
At least 15 people were injured in a clash that broke out yesterday in Suleja, Niger State, between the supporters of two aspirants to the House of Representatives on the platform of the All Progressives Congress (APC), Lado Abubakar and Ardo Abubakar.
Not less than 10 vehicles belonging to the aspirants were reportedly badly damaged during the fracas.
THISDAY learnt that dangerous weapons including matchets, knives and daggers as well as charms were deployed by thugs on both sides to inflict injuries on members of the rival factions.
According to the eyewitnesses, trouble broke out when supporters of the aspirants met at Dikko junction near Suleja during their final campaigns for the APC primary
election.
It was said that initially the feud was in the form of abuses by both supporters but later degenerated into a free-for-all during which the dangerous weapons were used resulting in the people of the area scampering for safety.
It was learnt that after the face-off, two of damaged the vehicles belonging to one of the aspirants with registration numbers Abuja WAB 712 BY and Abuja KWL 93 NW and three others without number plates, which were also destroyed, were towed to the Police Area Commander's Office in Suleja while another seven vehicles damaged in the fracas were still at Kaduna road where the fight broke out as at the time of filing this report.
Niger State Police Public Relations Officer, DSP Muhammad Abubakar, when contacted, confirmed the story.
"Yes, the incident happened; it is a clash between supporters of two aspirants, as I speak to you the two aspirants Lado Abubakar and Ardo Abubakar are with the Area Commander in Suleja helping the police with the investigation".
Abubakar also confirmed that several vehicles were damaged during the fracas " but I cannot ascertain the number" adding that "three people were injured".