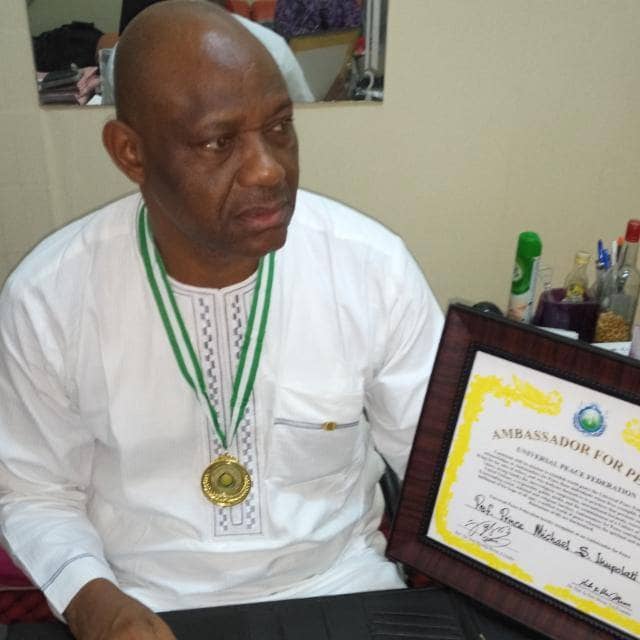 The silver jubilee celebration of Iyara Day, organised by Iyara Development Movement (IDM) in Kogi State has been slated for Saturday 20th October, 2018 at Iyara Town Hall Premises, by 10 am.
According to a statement dated 26th September, 2018 and jointly signed by the President of IDM, Professor Mike Ikupolati and its Director General, Barrister Funso Fayomi, the 2018 celebration of Iyara Day, which is the 25th in the series, is going to feature Thanksgiving to God Almighty for His grace and faithfulness that has sustained the event and the community this far.
"All Okun sons and daughters will be treated to one of the best celebrations in recent times and the occasion will feature cultural dances and displays, while there would be launching of a water project tagged; "Operation Quench Thirst In Iyara Water Project."
"The water project is estimated to cost N100 Million and we are emboldened to embark on the project as it will bring the availability of potable water close to the people and reduce the suffering of the people to the barest minimum.
"We invite all Okun sons and daughters as we celebrate culture and tradition while counting on your support to tackle development issues concerning Iyara," they said in the statement that was made available to journalists.
It will be recalled that In 1993, a group of young persons identified the advantages of community day celebration they witnessed in their respective areas of domicile and were motivated to replicate same in Iyara, headquarters of Ijumu LGA, Kogi State.
It was the first of its kind in Okunland and it has become an avenue to bring the people of the community together in unity.
Ikupolati and Fayomi revealed in the statement that almost every community in Okunland has emulated the laudable idea, which they said has turned the community to the envy of others.
They added that the silver jubilee celebration is a confirmation that the people behind the celebration have not relented in their efforts of bringing all and sundry together to develop the community and bring its indigenes together in unison.
The statement read further that "Iyara Community with gratitude to Almighty God appreciate the efforts of the pioneers of the celebration in utilizing a sociocultural annual event to engender development in the community.
"It is an event no stakeholder can afford to miss as it promises to be an avenue to further solidify the good relationship that exists among the indigenes of the community.
"God bless you as you honour us with your presence and join hands with others to make Iyara a better place for all and sundry."