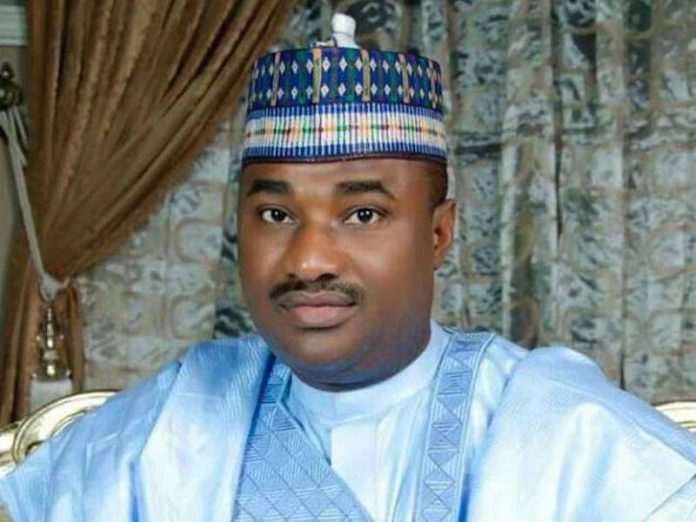 Mohammed Aminu in Sokoto
A former Commissioner for Local Government and Community Development, Alhaji Manir Daniya, Sunday emerged the governorship candidate of the Peoples Democratic Party (PDP) in Sokoto State.
Daniya emerged through consensus after polling 2,175 votes, while 12
votes were invalid.
Speaking shortly after the primary election, the Chairman of the
Electoral Committee, Alhaji Bashir Yuguda, said Daniya emerged the
candidate of the party in the state after polling 2,175 votes.
He commended the party members and delegates for their orderly conduct
which led to a hitch-free primary election.
Yuguda expressed optimism that the PDP governorship candidate would
emerge victorious in the 2019 gubernatorial elections.
"I am glad to present Daniya as the duly elected governorship candidate of the PDP in Sokoto State for the 2019 elections.
"I hope to come back next year for the swearing-in of Daniya as the
governor of Sokoto State," Yuguda stated.
Governor Aminu Tambuwal of Sokoto State described the primary election as peaceful and orderly, saying the emergence of the candidate through consensus was an indication that PDP is united in the state.
He said there is no division in the PDP in the state, as members are working with unity of purpose.
The governor advised party members to shun violence but redouble their efforts in promoting the ideals of the party across the state.
Tambuwal pledged to continue to work towards improving the welfare of the people of the state.
In his acceptance speech, the PDP governorship candidate, Daniya, expressed gratitude to party members for bestowing confidence on him.
He pledged to justify the confidence reposed in him and also do whatever it takes to ensure PDP's victory in the 2019 polls.
"I am indeed aware of the enormous challenges ahead and I promised not
to disappoint party members.
"I also commend Governor Aminu Tambuwal and former governor, Alhaji
Attahiru Bafarawa, for their confidence in me and I am determined to do whatever it takes to ensure that we win the elections," he stated.
In a remark, former Sokoto State governor, Alhaji Bafarawa, described the election as peaceful, saying it was an indication that PDP is one in Sokoto.
He said members of the party and the leadership had resolved to work with unity of purpose to ensure PDP wins the governorship elections.
"This primary election has demonstrated that we are one family in the PDP. We are determined to give the governorship candidate the required support to ensure we deliver Sokoto to PDP in 2019," Bafarawa added.