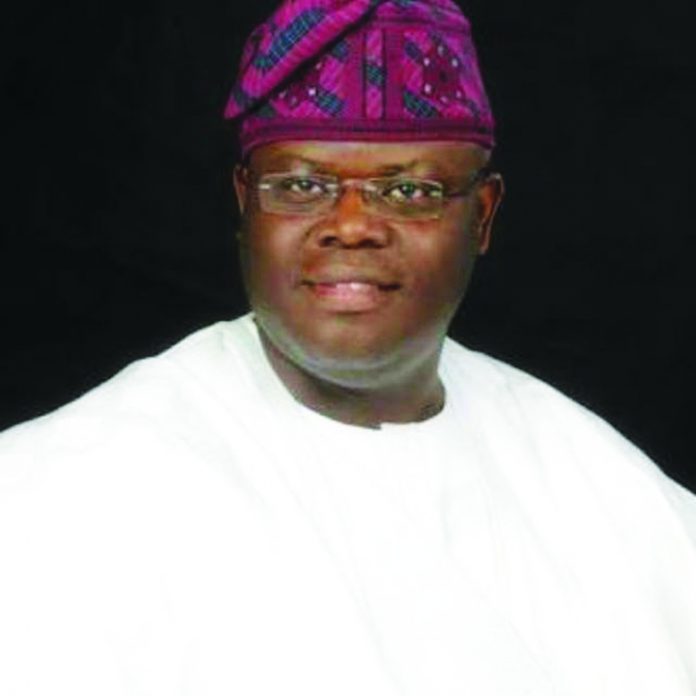 Gbenga Obadara represented Ogun Central on the platform of the Action Congress of Nigeria (ACN) in the Senate between 2011 and 2015. He talks to Femi Ogbonnikan, about the decision of the APC in the state to zone its governorship ticket to Ogun West and his relationship with governor Ibikunle Amosun
How cordial is your relationship with Governor Ibikunle Amosu?
It is very, very cordial. My relationship with the governor has always been cordial. Whatever transpired in the past was a personal feud between me and the governor. There was nothing impersonal between us. Whatever happened, like I always to say, we are students of history and now, I am sure, all of us are graduates and postgraduates of history of events. We were able to reconcile in no-time, because there was nothing impersonal.
The State leadership of the APC and the governor decided to zone the APC governorship ticket to Ogun West. Do you subscribe to this zoning arrangement?
Let me quickly say this. As a man that likes justice, as a man that is fair-minded, if you look at the reasons being advanced by the governor and the state leadership of the party, in the 42 years of the existence of Ogun State, Ogun West is yet to produce the governor. I see it as genuine. But as it is, it is for Ogun West people to further go out and solicit for the cooperation of the other two senatorial districts, to beg them, persuade them, jaw-jaw on the reasons they should give them the opportunity. Politics is about negotiation. It is about understanding. You can't just sit down at home and think they would come and meet you. No! It behoves on them to go out and to start looking and begging for it. I think it will go a very, very long way in getting this dream actualised. That is what I feel should be done. The Ogun West people should mobilise themselves, come to Ogun Central and go to Ogun East. Their businessmen, traditional rulers, workmen and politicians should all move out and canvass. That is what politics entails. So, I do not see anything bad in the thinking of the governor and the state leadership of the party. Don't forget my maternal grandfather was from Iyesi. He was an Awori man, from Ogun West. My maternal grandmother was from Igbogila, in Yewa North Local Government Area. But I was married to an Ijebu woman. She was the one that gave me the children. So, you can see that I am sitting on a tripod. You can be sure one has to be very fair. So, I don't see anything wrong in whatever the executives of the party or the governor has said, but we should not take that for granted. Because I do tell my people in Yewaland, in Ogun West, here. We should not just sit down, taking it for granted that this has been done. No! They should go out and talk to the people that matter. If you want to marry a woman, you will need to go and court that family, you would need to send people to go and beg that family in order to marry that woman. And that governorship ticket is a 'woman' now. You want it and you should go for it, by making sure that they use all persuasions and negotiations for it to be possible.
What is your relationship with your former leader and a one-time Ogun State Governor, Chief Olusegun Osoba, who is also a key factor in the political equation of the state?
He remains a father to everybody in Ogun State. Don't forget that the man will be 80 years next year. He is a father to all. There is no position he has aspired that God hasn't placed him. He is an elder statesman. We respect him. We do go to him for wisdom. And we still pray to Almighty God to give him more good health in order to continue to drink from his fountain of knowledge. Aremo Olusegun Osoba is a father to all of us, like I have said, very fantastic and a loving father, a core progressive, a lover of all and we can only wish him the best at all times.
But he has of recent been very silent on political developments in Ogun State?
Are you talking of former Governor Olusegun Osoba? No! There is never two captains in a ship. In accordance with the constitution of our party, we see Governor Ibikunle Amosun as the leader of the party in the state. I am sure, Chief Olusegun Osoba and Governor Ibikunle Amosun, talk whenever Gov Amosun needs to get some advice. You can see, he was with Chief Osoba some other time. So, it is a continuous relationship. The way things are, if the head of a family is just too difficult, there would not be peace in that family. So, where the governor is going to him for advice and talking on the phones and they are seeing each other, it means, all is cordial. And so, I do not see Chief Osoba to just do anything otherwise than to be at the background as an elder statesman. He still has unfettered access to the governor whereby they can discuss.