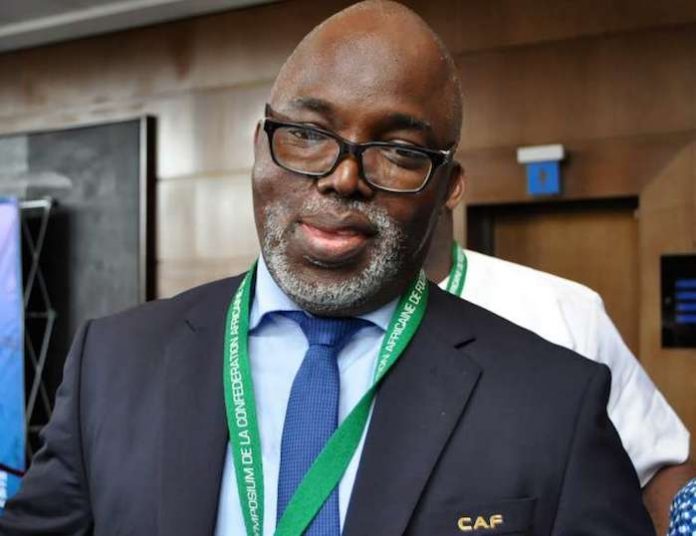 The Abia State Governor, Okezie Victor Ikpeazu, has again identified with the aspirations of the board of the Nigeria Football Federation. The Governor, like the FIFA President Gianni Infantino and many others, has sent a congratulatory message to the NFF President Amaju Pinnick on his recent re-election.
The message was delivered through a letter from The Government House, Umuahia and signed by Governor Ikpeazu. In the letter titled Hearty Felicitations, the Abia CEO who fondly calls Pinnick his brother-in-law wrote, "I write to celebrate with you on your recent re-election to the office of the President of the Nigeria Football Federation.
"For those of us who know you and are associated with you, your steady rise through the ranks of global footballing administration is not coming as a surprise to us. This has always been your passion and it is gratifying seeing someone with the passion and competence to drive change succeeding at their endeavours."
The man who is backing Enyimba FC and the Super Eagles to the fullest also noted professionally the task ahead of the NFF boss and his reinvigorated board.
The Governor added, "I am aware that the task ahead is enormous both in terms of unifying the football family in Nigeria and ensuring qualification and good outings of our national teams at various continental and global competitions. I am also aware that you have what it takes to take football in Nigeria to never-attained heights.
"On behalf of my family, the Government and people of Abia State, I offer my congratulations and pray God to guide and guard you going forward."
The Abia Governor will be remembered for standing firm with Pinnick and the NFF in the trying times of court injunctions. On July 9, 2018 he wrote a letter congratulating Pinnick for his elevation to the office of the First Vice President of CAF and vowing to stand firm with him.
Ikpeazu wrote then, "I am not unmindful of the attempts to distract you at home. I am happy that you have chosen to approach it with stoic equanimity. I am also happy that rise almost coincided with your persecution. God is indeed faithful."
K