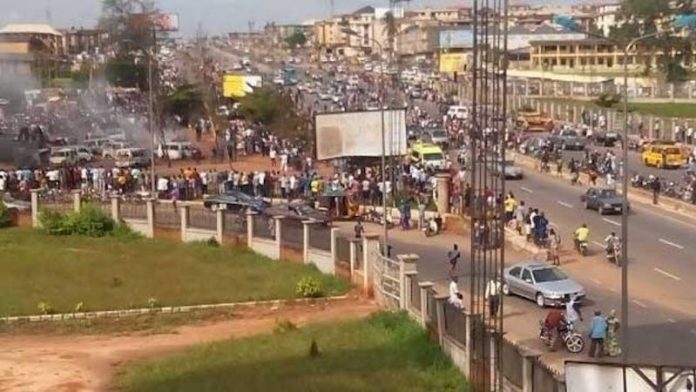 The Golibe Festival Committee has announced the first ever 'Golibe Festival' scheduled to hold in Onitsha, Anambra State from the December 23, 2018 to January 1, 2019. The 'Golibe Festival', which aims to provide a unique end-of-year celebration event in the commercial city, will bring together residents of Anambra and entire South Eastern States and visiting indigenes from the diaspora. This announcement was made at a recent press briefing in Lagos.
"In local parlance, Golibe simply means 'To Rejoice', explained Amalunweze Francis Anatogu, Chairman Organising Committee.
"The Golibe festival will be a world-class entertainment experience for 10 days in Onitsha. Our objective is to provide the grandest entertainment experience in Eastern Nigeria;it will be packed with everything from music to art to culture, dance, food and fun activities for all ages," he added.
"The timing is key as end of year is the period of celebration and thanksgiving globally. For people of Eastern Nigeria, it is a period of homecoming. So, Golibe Festival will make family and friends reunions a lot of fun. It provides opportunities to introduce our customs, traditions, language, food, arts and craft to the indigenes in the diaspora and to those seeking new thrills. Besides entertainment, Golibe Festival will contribute to the local economy and project local businesses and talents."
With an estimated 100,000 attendees, the festival provides a major opportunity for companies and small business owners to boost their brand visibility encourage product and service trial and sell their products.
Golibe Festival packs an exciting schedule with key activities like an open palace visitation to the Obi of Onitsha on December 23.
The official opening ceremony will take placeon December 24, to be hosted by the Obi of Onitsha, HRM Alfred Achebe, with dignitaries from Onitsha, Anambra State and across Nigeria.