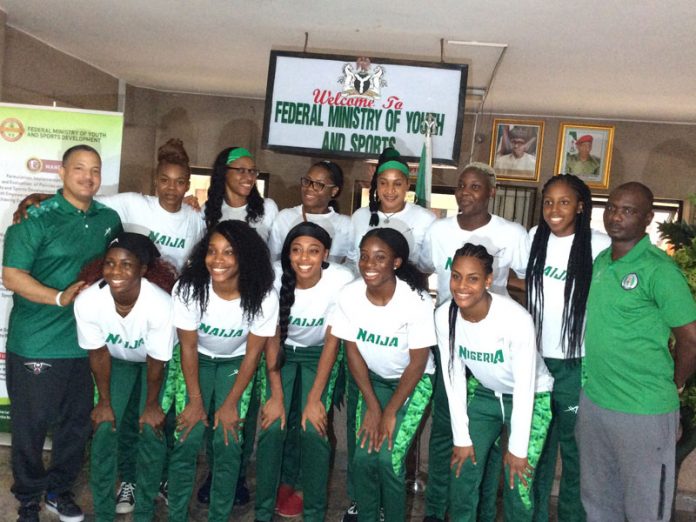 Femi Solaja
Nigeria's perennial defeats to Argentina at the previous FIFA World Cup finals will resonate this evening in Tenerife, Spain at the ongoing FIBA Women's World Cup, as the Nigeria's National Women Basketball team, D'Tigress has promised to banish the ghost of the previous defeats when they confront Argentina in their last group game.
Super Eagles had lost five times to Argentina all at the group stage of the competition in 1994, 2002, 2010, 2014 and the latest installment was at the last edition in Russia where Nigeria failed to hold tight and allowed Lionel Messi-led team to score a late winner to edged the African team out of the tournament.
But the Nigerian Basketball team, D'Tigress, still savoring the win over highly rated Turkey on Sunday night has vowed to inflict same pain on Argentina to progress into the next phase of the competition.
Sarah Ogoke, who was 22 -point hero against Turkey has promised that the team will keep up their good work when they face Argentina this evening.
The player is aware of the buzz across the globe following their stunning defeat of Turkey who are currently ranked number 7 in the world said "We are just getting started.
"Sunday's game was good, but we are not going to dwell on it for too long. We still have another very big and must win game against Argentina tomorrow," she remarked.
Ogoke who is a staunch supporter of Super Eagles of Nigeria said the D'Tigress are ready to finally put the ghost of Super Eagles misadventure against Argentina at the Russia 2018 FIFA World Cup to rest once and for all with a win against their basketball team today.
"This is going to be our revenge against Argentina that took out the Super Eagles at the FIFA World cup. So we have to beat Argentina."
Besiktas Women Basketball club of Turkey new signing, Evelyn Akhator also echoed her team mate's sentiment while sounding the clarion call on the need to maintain their consistency against Australia and Turkey when they face Argentina currently ranked 15th in the world.
"No game is easy, if you underrate any team, you probably might be surprised. This is the game that we really need. We need to beat Argentina by a big margin."
For the team, impossibility seems to be nothing and Akhator thinks that with their present skill set and team work, the team can upset the bookmakers and shock the world.
"I believe in the team so much, we trust each other and that's key. If we keep trusting ourselves, we are going to go far," she asserted.