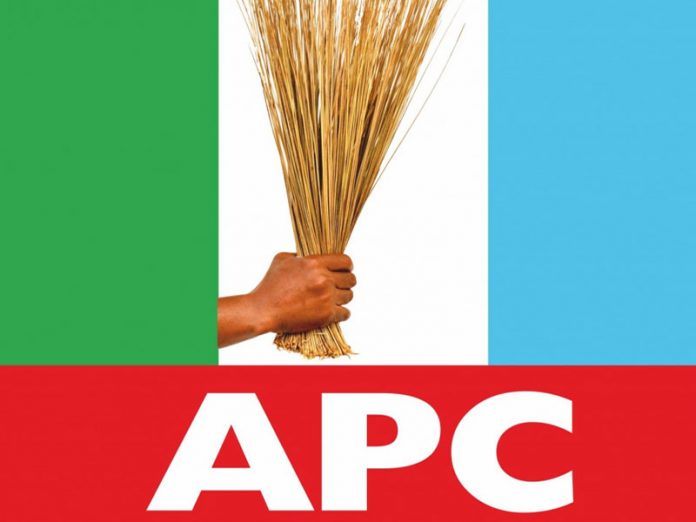 The APC responded on Monday, accusing the PDP of engaging in vote-buying in the election.
The party also alleged that PDP has vowed to deploy all "means, schemes, shenanigans in all ramifications and magnitude to rig all coming elections, starting from the Osun State governorship election.''
In a statement issued yesterday by the Acting National Secretary, Mr. Yekini Nabene, the party said that it had video evidences to confirm the vote-buying allegations.
The party claimed that it is now clear that the vote-buying template allegedly introduced by PDP and deployed in the Osun election, is an urgent threat to democracy and current efforts to ensure the sanctity of elections.
APC said, "While the PDP and its paid proxies were accusing other political parties of irregularities during Saturday's inconclusive elections, the party was busy perpetrating its vote-buying scheme as exposed in several leaked videos showing PDP agents buying votes for its candidate, Senator Ademola Adeleke particularly in Ede local council of Osun State.
"The PDP's public rigging method, particularly vote-buying and dissemination of diversionary fake news must be checked particularly as we go into the INEC-ordered Osun governorship rerun. We also call on the electorate, civil society organisations and relevant stakeholders to speak out and resist the PDP's retrogressive plans which threaten our democracy."
APC further accused the PDP of attempting to misinform the public on the rationale for declaring the Osun governorship election inconclusive.
It said PDP should be reminded that in 2015, when the late Abubakar Audu of Kogi State was leading by 240,867 votes to PDP 199,514 votes, the margin of 41,353 favoured APC but it was declared inconclusive, adding that INEC ordered a rerun because 49,953 cancelled votes were higher than the 41,353 despite the fact that APC was leading with a wide margin.
It argued that at the time PDP did not protest but rather prepared and waited for the rerun date.
APC said, "The PDP cannot be supportive of decisions only when it seemingly favours them. There are electoral precedents, guidelines and laws which are binding on all.
"Finally, we reiterate our confidence that the Osun electorate will resist the PDP's deployment to take over the state by force. The people's will; the people's vote is supreme. It must be respected and defended. That is democratic, progressive and the right thing," the party said.