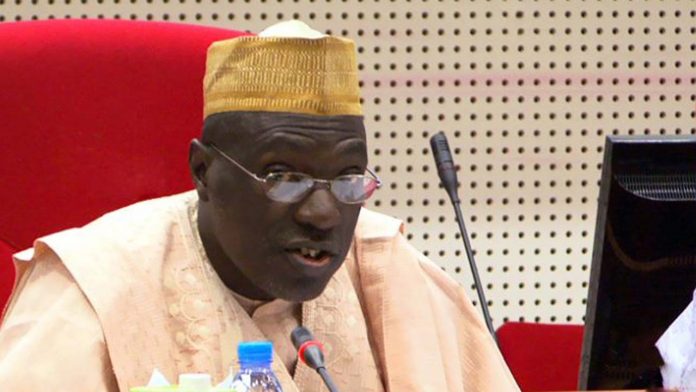 By John Shiklam in Kaduna
A former National Caretaker Committee Chairman of the Peoples Democratic Party (PDP) and presidential aspirant, Senator Ahmed Makarfi, has commended the people of Osun State for the orderly and peaceful manner they conducted themselves during Saturday's gubernatorial election.
He also congratulated the PDP candidate in the election, Senator Ademola Adeleke, party members and supporters for the impressive performance of the PDP despite the odds.
In a statement on Sunday in Kaduna, Makarfi noted that though some technicalities have been deftly deployed to delay the declaration of the PDP candidate as winner, he maintained that with the kind of commitment and enthusiasm shown by the Osun people, the PDP will emerge victorious in the run off election.
The statement signed by Mukhtar Sirajo, his spokesman, quoted Makarfi as saying: "The long suffering people of Osun State, who had to endure a harrowing experience for more than seven years in the hands of the current APC administration, more than three of which were spent with either half salary or no salary by the workforce, couldn't have done otherwise than to vote out the APC."
He appealed to the members and supporters of PDP in Osun State, especially in those areas where elections are to be repeated, to remain resolute and steadfast by coming out in larger numbers to inflict maximum damage on the APC that has brought so much untold hardship on them in the past seven years.
He commended the security agencies for their professional conduct during the election and stressed the need for further improvement.
"This is not to say that they were perfect; but at least the level of impunity and brazen partiality was relatively less than experienced in previous exercises," he said.
Makarfi also congratulated the national leadership of the PDP under the leadership of Prince Uche Secondus for guiding the party towards the victorious path.