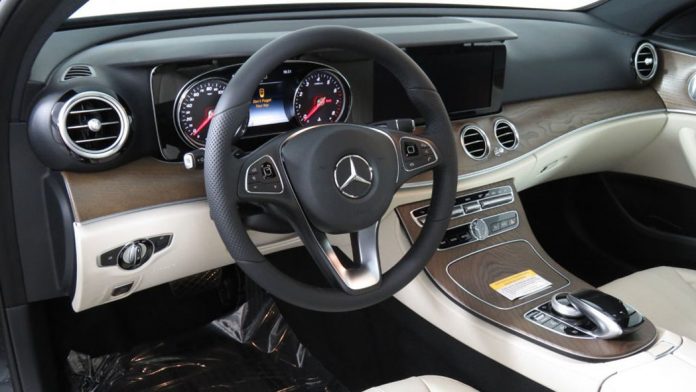 Emotional, agile and digital: with the A 35 4MATIC (combined fuel consumption 7.4-7.3 l/100 km; combined CO2 emissions 169-167 g/km) Mercedes-AMG is presenting a completely new entry-level model in the world of driving performance. It is based on the new Mercedes front-wheel drive platform and is powered by a new 2.0-litre four-cylinder turbo engine with output of 225 kW (306 hp). Body shell, suspension, all-wheel drive, transmission, driving programs, fine tuning – every detail has been designed for maximum driving dynamics without compromising on everyday comfort. The performance at sports car level (acceleration 0-100 km/h in 4.7 seconds) and the specific design also strengthen the identity as a member of the performance family. A true AMG for the Hot Hatch stage!
"With the introduction of the A 45 in 2012, we presented a real benchmark in the compact segment. The demand for our compact models has developed very dynamically in recent years. This success has encouraged us to further expand our portfolio and place it on a broader footing. With the new A 35, we are fulfilling our brand promise of driving performance in every detail and offering thrilling lateral dynamics at the level of today's A 45," says Tobias Moers, CEO of Mercedes-AMG GmbH.
The new A 35 4MATIC expands the AMG model portfolio as an attractive entry-level model in every respect. Because the development of the A 35 4MATIC was integrated into the development process of the new Mercedes-Benz A-Class right from the start, it was developed at the same time as the future A 45 4MATIC, making it was possible to inject the AMG DNA into every relevant detail. The result can certainly be experienced by the driver in the form of authentic driving performance.
Reinforced body-in-white with increased torsional stiffness
Specific measures to strengthen the front section of the bodyshell form the basis for the precise turn-in ability and the toe and camber stability of the chassis components, even when driving at speed. A so-called "shear panel", a bolted aluminium plate under the engine, increases the torsional stiffness of the front section. Two additional diagonal braces at the front of the underbody also reduce torsion and increase the stiffness.
New four-cylinder turbo engine with output of 225 kW (306 hp)
The 2.0-litre turbo engine is a new development and is based on the M 260 four-cylinder engine in the new A-Class. The new drive boasts a spontaneous response to accelerator pedal commands, high tractive power (400 Nm max. torque from 3,000 rpm), a supremely lively response and an emotional engine sound. The crankcase made of high-strength, lightweight die-cast aluminium reduces the vehicle weight where it matters most for driving dynamics.