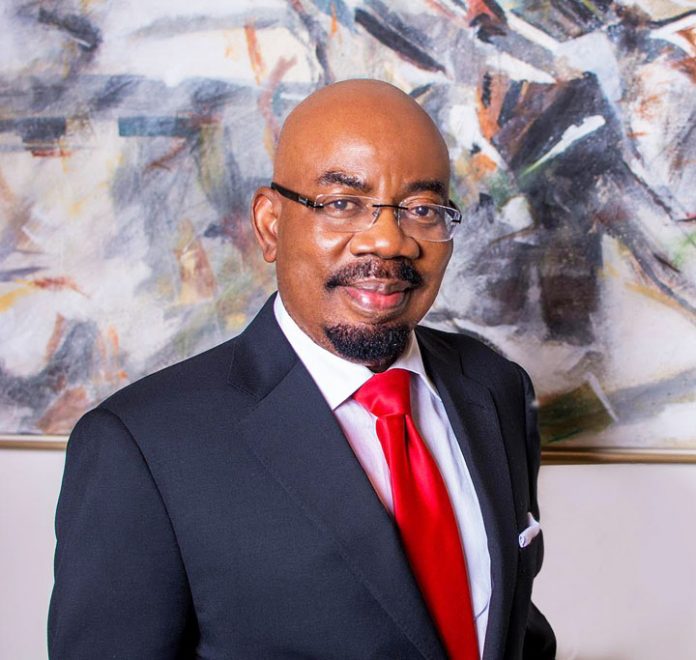 In the eyes of many, Jim Ovia, Chairman, Zenith Bank Plc, comes across as a phenomenon of sorts.
 He also typifies a soul who enjoys abundant luck and grace of God, particularly when you consider his intimidating profile. Indeed, it is no exaggeration to say that his life epitomises tenacity of purpose.
He started out as a clerk with the defunct Barclays Bank (now Union Bank Plc). But he wanted so much more out of life. And he pursued that ambition with abiding trust in God.
Those who think that all there is about the astute banker and boardroom guru is banking, investment, finance and so on must have been having a re-think now, as the man of high intellect and wisdom is gradually showing another side of him in the area of writing, nay authorship.
Last Wednesday, September 17, in Lagos, the Chairman of Zenith Bank presented his much-awaited book, 'Africa Rise and Shine: How a Nigerian Entrepreneur from Humble Beginnings Grew a Business to $16 billion.' 
The book, published by Forbes Books, with forewords by Richard Branson of VIRGIN, Aliko Dangote of Dangote Group, David Applefield of Financial Times, Dominic Barton of McKinsey & Company and Matt Lilley of Prudential Africa, chronicles the story of Ovia's unquantifiable business and banking successes, and how he was able to create one of Africa's largest banks.
Spanning decades of both the World and Nigerian histories, the book digs deep into the events that ultimately led to Ovia's triumph, drawing upon his educational experiences and relentless determination to overcome every hurdle that stood in the way of his bank becoming the national icon that it is today.
"Africa Rise and Shine" outlines the tough, yet necessary business decisions that were essential to Zenith's prolonged successes, and is filled with valuable takeaways for every businessperson.
The book will surely be a useful lesson tool for those who want to learn from one of the best in banking and what it takes to truly be successful.