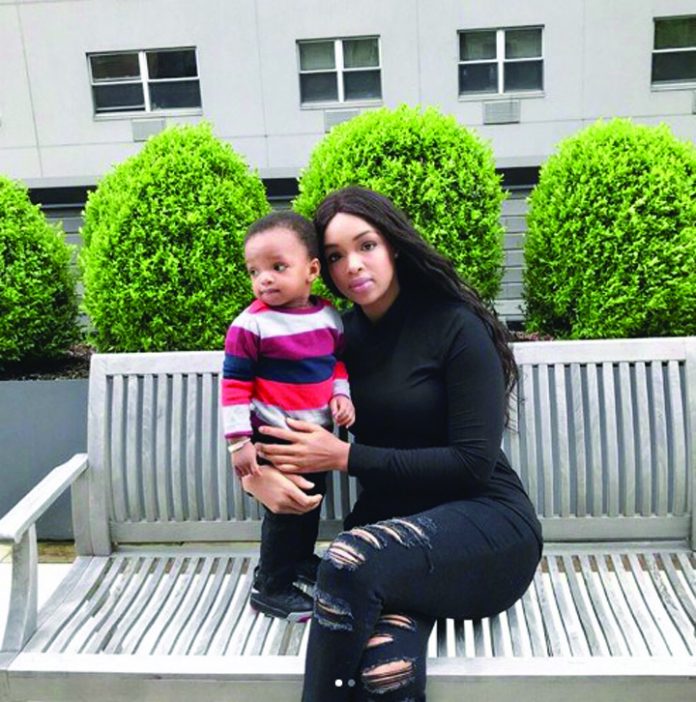 The drama arising from Wizkid's alleged desertion of his fatherly duties may just not have seen the last yet, writes Ferdinand Ekechukwu
Enough and away from the issues generated by the perceived silence on the rumoured relationship between superstar singer, Wizkid and Marvin's first lady, Tiwa Savage, the award-winning artiste, has, for the umpteenth time, been accused of abdicating his fatherly responsibilities by Binta Diallo, one of the mothers of his three children.  
Diallo, who is of a Guinean descent, had last week complained on Instagram that she caters for her son's needs all alone while the star only professes concern on social media. She adds that Wizkid is allegedly an 'irresponsible father', who owes child support. "I am a single mom, I work my ass off and I pay for everything, imagine if someone was paying for my son's school fees, nanny, and paying the bills," she wrote.
Taking it a step further a few days later, she shared documents of an agreement between Wizkid's representatives and her lawyer. The agreement, she said, was to resolve their child support/custody issues out of court. Diallo said the singer had refused to pay $2000 monthly in child support in spite of the agreement which took effect in February 2018.
Diallo said she did not sue him because his family begged on his behalf. "This is some of the agreements/settlements that were provided by both of our lawyers which were supposed to be resolved outside court by February 2018.  I didn't sue him or take the case to court because some of his family members, begged not to and said that Wizkid himself want to settle everything with the lawyers without involving the courts because he didn't want to get in trouble with immigration.
"So, I listened and accepted that deal and gave him a chance to do the right thing. That was seven months ago and since then his lawyers keep telling my lawyers that they have not been able to reach their client or his management team. #more receipts on the way," she wrote. On her Instagram Live, she also accused Wizkid of paying the bills of other people's children, again describing him as a "deadbeat dad".
Diallo wrote: "A deadbeat dad tells everyone he loves and misses his kids but makes no efforts to see them. He refuses to help support his children to better their lives. He doesn't put his kids on his priority list but he will for someone else's kids. So next time you hear say how much he loves and misses his kids, ask when the last time that he saw them."
Shola Ogudu, another one of Wizkid's baby mamas had last week called him out for neglecting his responsibilities towards their son, Boluwatife.
"You wanna know what's worse than a child being told his/her parents irresponsibility and negligence towards them, and then seeing a child growing to understand it by him/herself? Seeing is believing my people. Karma is as real as it gets. Be careful how you lay your bed in this present day, because the seed you sow now, determines if you ever get a bed to lay on in the future. Be wise and YOLO with sense," Sola wrote.
Wizkid has had three sons from three baby mamas with the first being Sola Ogudu. In 2011, when she was 19 years old, she gave birth to a baby boy Bolu. However, at first, Wizkid refused to accept the child, it was only after his paternity was proven that he gave the boy his last name and began to participate in his life.
Binta Diallo, the second baby mama in 2016 gave Wizkid a son. At first, Wizkid had refused to accept the baby boy just as it was with the first son. Diallo tried to convince him and even offered to pass a test for paternity to prove the truth. Some people condemned the artiste. However, as a result, he officially recognised Ayodeji as his blood and took the full responsibility.
There's the third and latest baby mama, Jada Pollock, the mother of his baby Zion. Pallock gave birth in November 2017. The news about this union surprised the public a lot because Wizkid's third baby mama is his manager. Fans did not know anything about their relationship before the appearance of the child. This time, the famous artiste accepted his baby very quickly without a fuss.
Wizkid recently remarked: "I've got three kids, three lovely boys that I love so much. I want a girl."