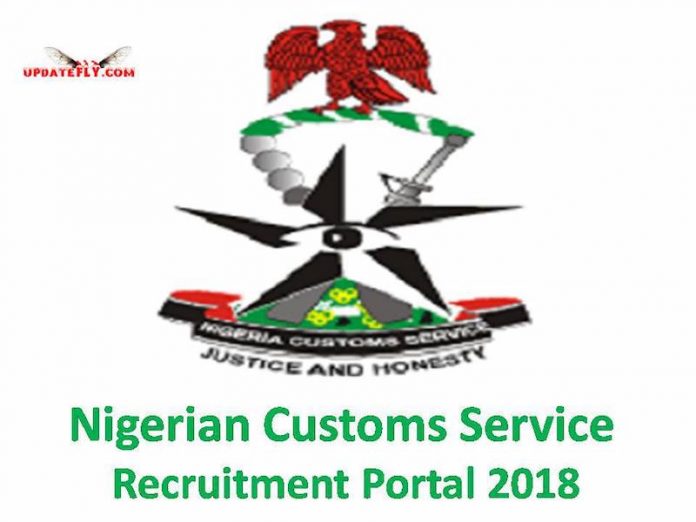 Segun Awofadeji in Bauchi
Joint operatives of the Nigeria Customs Service (NCS), Abuja headquarters and the Federal Operations Unit, Zone D, Bauchi, raided a store in Gombe State and evacuated hard drugs worth N7 million.
The Comptroller, Federal Operations Unit, Zone D, comprising of Borno, Yobe, Adamawa, Taraba, Bauchi, Gombe, Plateau, Benue and Nassarawa States, Peters Olugboyega, disclosed this while handing over the drugs to the National Drug Law Enforcement Agency (NDLEA), at the Zonal headquarters in Bauchi State.
He explained that the 120mg of Tramadol seized were in 840 packets, while the Diazepam is 4, 437 packets valued at N7, 350, 000.
According to him, "On September 13, 2018, the operatives of the Nigeria Customs Service (NCS), Abuja Headquarters Information Patrol left Abuja and invited the Operatives of the Federal Operations Unit, Zone D, Bauchi, on joint credible Information Patrol of suspected hard drugs being deposited in a store around Tudun Wada area of Gombe state.
He also said "The joint Operatives raided the store and were able to evacuate hard drugs comprising of Tramadol 120mg and Diazepam controlled drugs."
Olugboyega said that a suspect was arrested during the raid and was in the custody of the Service,pointing out that the drugs are psychoactive, psycho-pharmaceutical drugs that change brain function.
He said that the Diazepam is a medicine of Benzodiazepine family that typically produces calming effect adding that the Tramadol is an opiod pain medication used to treat and moderate severe pain.
The custom boss said "These are controlled drugs, you can imagine the havoc they may cause to our youth if drugs of such magnitude find their way into our society,adding that "As of today, the Federal Government is worried with the damaging effects these hard drugs are causing in our society.
"Therefore, the task to salvage the youths and even some adults of this country from the menace of drug peddlers is a collective one and non-negotiable," he stated.