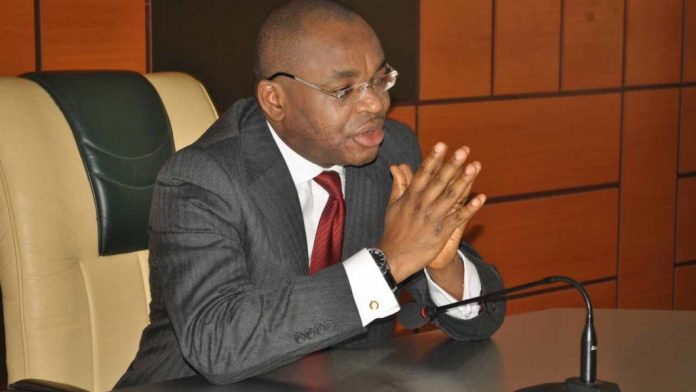 A group known as the Concerned Akwa Ibom Professionals in Lagos has distanced itself from a purported endorsement of Governor Udom Emmanuel for a second term in office.
A well circulated report had recently said the umbrella body of professionals of Akwa Ibom origin visited the governor and assured him of their support for his bid for a second term in office.
In an advertorial published in a number of national and local newspapers on Monday and signed by Larry Ettah, Ini Abimbola and Edo Ukpong on behalf of other members, the group stated that the publication "purports to give the impression that there is a body of Akwa Ibom professionals in Abuja and Lagos with Mr. Udeme Ufot as its president, which went on a solidarity visit to Governor Udom Emmanuel and pledged the body's support for his second term bid", a situation which the statement said had prompted well meaning members of the Akwa Ibom Professionals to ask questions.
In response to the questions, Udeme Ufot, according to the press statement, "offered the clarification that the visit was under the auspices of "Friends of Udom Emmanuel" and not the known group of Akwa Ibom professionals of which he is the Coordinator".
In accepting Udeme Ufot's clarification, however, the group said constrained to issue the rebuttal on the said visit because "the Akwa Ibom professionals Group of which we are proud members is a non- partisan body whose objective is to articulate and promote the interests of our dear state".
While acknowledging that the confusion may have arisen because of the presence of its coordinator, Ufot on the" Friends of Udom Emmanuel" entourage to the governor, the group affirmed that "in good faith, we have accepted Mr. Udeme Ufot's clarification and the blame on the news reporters for the misleading and erroneous report".
The group stressed that whilst members are encouraged to participate in partisan politics, this must clearly be on individual basis, and not under the auspices of the group".