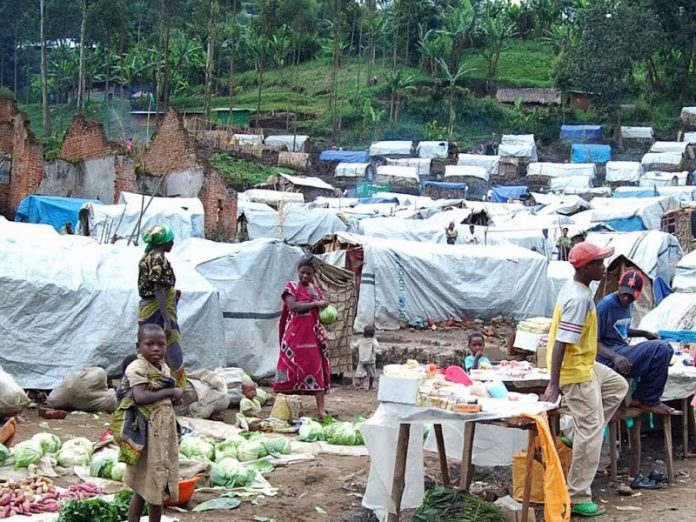 By Laleye Dipo in Minna
Those displaced as a result of the ongoing construction of the multi-billion naira Zungeru hydro electric dam in Niger State Tuesday protested the non-payment of "their structural compensation by the federal government".
The protest coincided with the visit to the Internally Displaced Peoples' (IDP) camp at Zungeru by the Niger State Deputy Governor, Alhaji Ahmed Mohammed Ketso, who is also the chairman of the state Disaster Management Committee.
During the protest, the IDPs numbering about 700, demanded the payment which would enable them construct new houses as promised by the federal government.
The state committee on compensation however told the protesting IDPs and the deputy governor that an undisclosed amount was in the bank but that "we are waiting for more money before we start disbursing to the affected people".
The Deputy Governor Ketso on his part assured the displaced people that government was committed to protecting their welfare and therefore solicited for "your patience and understanding".
Ketso said the government had approved N28 million for those displaced as a result of the flood in Zungeru and Shiroro towns, adding that N13 million of the amount had been released, while the balance would be made available next week.
The deputy governor appealed to the federal government to intervene in the state following the flooding of more than 100 communities in 19 of the 25 local government areas of the state.
He said since an appeal was made to the government about the magnitude of the disaster, there had been no response from the federal authorities.
The 700 IDPs had been camped at the Zungeru Primary School since flood sacked them from where they were relocated after their houses were taken over for the construction of the dam.
However, the IDPs are to be sacked for the second time from their present abode following the resumption of schools and pupils taking over the classroom blocks.
The deputy governor said a committee had been set up headed by the Commissioner for Education, Hajia Fatima Madugu, to get an alternative camp for the IDPs.
It was learnt that Vice-President Yemi Osinbajo was billed to visit the camp Tuesday but for the All Progressives Congress (APC) governorship campaign which took place in Osogbo, Osun state.