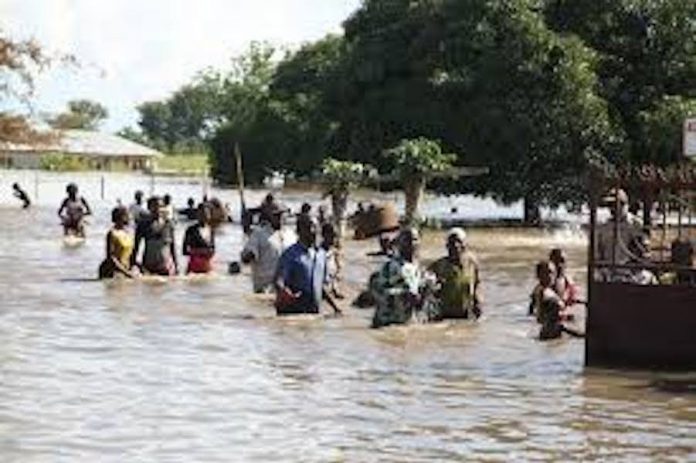 Yekini Jimoh in Lokoja
The Nigeria Medical Association (NMA), Kogi State, at the weekend donated drugs to the flood victims at the internally displaced dersons (IDPs) camps in Kogi/Kotonkarfe Local Government Areas (LGA).
The Chairman of Kogi NMA, Dr. Kabiru Zubair handed over the drugs to the local government officials at the IDP camps at Ogbakwu and Edeha communities in Kotonkarfe LGA.
Zubair said: "We decided to visit the IDPs Camps in Kotonkarfe to support and sympathise with them and educate them on hygiene in order to maintain clean environment and avoid outbreak of communicable diseases in the camps.
"We have donated drugs such as Vitamin C, anti-malaria, antibiotics to the camps clinics that will aid the management of some common diseases that may likely to occur in this kind of situation.
"We have also sensitised them on health education in order to avoid outbreak of cholera and other communicable diseases because prevention is better than cure."
The chairman explained that the NMA was also collaborating with the state government to provide manpower in the camps' clinics, noting that doctors would be on ground in all the camps throughout the period of the floods.
According to him, doctors will be coming to camp everyday to ensure that patients are well managed in the camps. Those that have serious cases would be referred to General Hospital Kotonkarfe or Kogi Specialist Hospital or FMC Lokoja as the case may be.
After receiving the drugs on behalf of the camp clinics, the Head of Head Department, Kogi/Kotonkarfe LGA, Mrs. Zainab Ibrahim commended the NMA for the gesture, saying the drugs would be judiciously used for the intended purpose.
She appealed to groups, individuals, and organisations "to come in and assist the flood victims in anyway particularly foodstuffs, mosquito nets and other relief materials."
Dr. Shola Baoku, who spoke on health education, urged the IDPs to maintain clean environment; maintained a designated place for dumping wastes and avoid indiscriminate defecation to prevent outbreak of cholera and other diseases.
He also urged them to create a separate place for cooking; maintain a clean environment; wash their hands always especially after defecating and be security conscious.