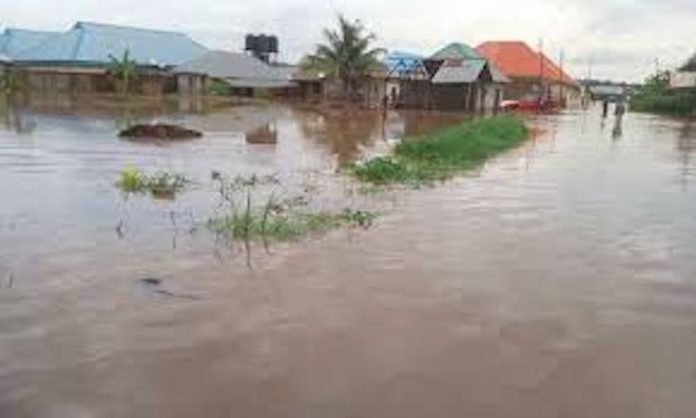 David-Chyddy Eleke in Awka
The Anambra State Government saturday advised people living in flood-prone areas of the state to relocate immediately to approved Internally Displaced Persons (IDP) Centres provided across the state.
The state government gave the advice in a statement by the Executive Secretary of the State Emergency Management Agency (SEMA), Mr. Paul Odenigbo. The executive secretary said the appeal became necessary in view of raging flood already, threatening lives and property of people living in coastal areas of the state.
He said the decision was arrived at after a meeting with the ministries, departments and agencies involved in flood and emergency matters under the chairmanship of the Deputy Governor, Dr Nkem Okeke at the State House, Awka.
He assured that government has since made contingency plans for 28 of such centres across the state, though warned residents of the affected areas not to disregard the forecast on flooding by relevant agencies.
According to him, people living in towns and communities within the three local government areas — Ayamelum, Anambra East and Ogbaru — should move to IDP centres immediately to avoid impending devastations.
The executive secretary said: "Let us minimise our losses as homes and farmlands are already submerged under flooding, that has already overrun some communities.''
While reiterating the state government's commitment to assist the IDPs, Odenigbo assured of adequate welfare packages for the affected persons in the centres already provided.
"Already, government has made arrangements for them to be evacuated and camped in some designated centres within the various council areas. Residents of the affected areas are advised to move into them immediately,'' he said.
Odenigbo said the Emergency Management Agency and their state counterparts, SEMA have been alerted for prompt response to rescue people that might be trapped in affected areas.
"The security agencies and other stakeholders have been also been notified to be battle ready to assist in the evacuation of people from dangers.''