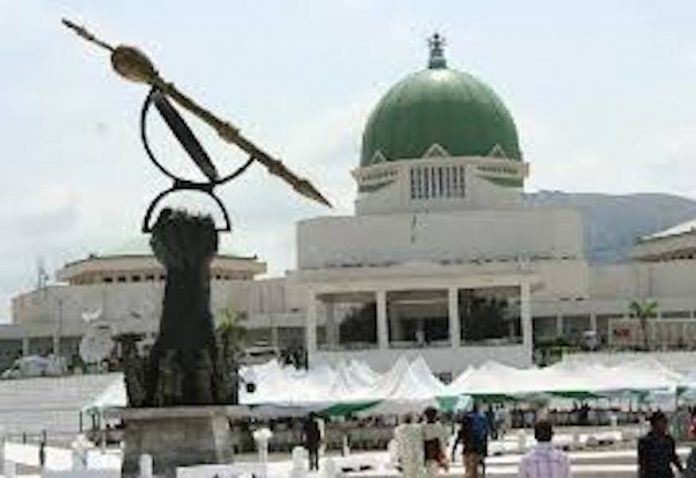 Ndubuisi Francis in Abuja
The Senate Committee on Niger Delta has expressed dismay over the delay in the release of funds to the Amnesty Office for the payment of stipends and other allowances to beneficiaries of the Presidential Amnesty Programme (PAP).
The committee members, who spoke during a visit to the Special Adviser to the President and Coordinator (PAP), Prof. Charles Dokubo, in Abuja, described funds so far released out of the 2018 budgetary allocation to the Amnesty Office as grossly inadequate.
Vice Chairman of the committee, who led its members on the visit, Senator Baba Kaka Bashir Garbai, said: "There are points which I did not make while I was making this presentation. Some of them actually came up as a result of Prof. Charles Dokubo's presentation.
It was while making this presentation that this committee became aware of the fact that you (Amnesty Office) got only N5 billion twice out of the N65 billion allocated to you in the 2018 Budget. N5 billion translates to approximately 7.7 per cent which is grossly inadequate," he said.
A statement issued by Dokubo's media aide, Mr. Murphy Ganagana disclosed that while emphasising that the amnesty programme is pivotal for stability in the then restive Niger Delta region, members of the committee said they would ensure prompt release of funds allocated to the programme.
"This kind of situation underscores the need for an interactive session like this so that we can put pressure on the Ministry of Finance and those that are involved in the release of funds. Amnesty programme is a very important programme of this government. "From the Yar'Adua administration up till now, it has brought down the temperature in the Niger Delta; because of that, whenever you are having these kinds of challenges, make us know as a committee so that we can intervene," Garbai said.
He added: "Since this committee was inaugurated, we have not had the opportunity of formally coming to make an oversight visit to this agency, so we are here to share with you some of your experiences in the various departments to formally interact with you about the activities of your office.
"The committee is filled with a lot of complaints about your office and also petitions about students sponsored by this office who have not been paid their stipends and allowances outside the country.
So because of that, we want to hear your own side of the story, so that where you have constraints, the committee will look into it in order to find some solutions," he said.
Responding, Dokubo restated President Muhammadu Buhari's determination to turn around the narrative of the Niger Delta region.
"I will work hard to make sure that the Amnesty Programme attains the mission and objective for which it has been created. I am happy that you are here to rub minds with us today and I believe that as you go back to your office, you will see the challenges that we face and in whichever way you can help us.
" I will plead with you not to hesitate to help us because we don't have releases. We have been put on pressure, and if we don't have releases to pay those that require the stipend, the security environment in which the Niger Delta will be uncontrollable, and that's my worst fear.
"Maintaining peace and security is the most important thing. It is not about military security; it is human security, where the human being becomes a reference point for security; where we develop, assist, empower, train and give jobs to these people that have been left out of the system.
"Then, we can believe that a holistic approach to the Niger Delta problem has been taken," he said.