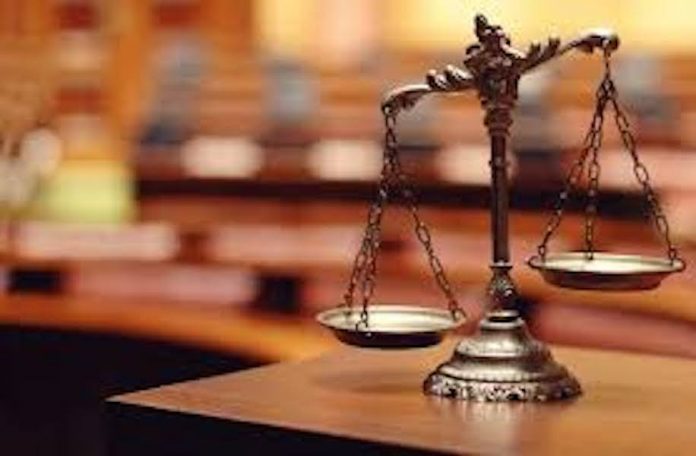 Victor Ogunje in Ado Ekiti
A Magistrate Court in Ado Ekiti, Ekiti State capital, has discharged and acquitted  a  Commissioner in the State
Service Commission, Mr. Dare Omotosho over  allegation of stealing and conversion of granite worth N5 million
In his ruling yesterday, the Chief Magistrate of Magistrate Court 1 in the state capital, Adegboye Olusoji,  freed  Omotosho, for failure of the complainants to produce convincing evidence of the alleged crime and
on the grounds that the ownership of the granite resides in the defendant .
"With the evidence before the court, the defendant is the owner and how can the owner be alleged to have stolen something belonging to him?
"With the proofs before me, the litigant failed to prove that the defendant actually stole the material or converted the material under contest for personal gains, it was proceeds of his hardwork and he can't be punished for this.
"The court acquits and discharges him of these charges and the case is hereby dismissed", he ruled.
The case started in 2017 with litigants accusing Omotoso of stealing N5 million granite under the guise that  they are the real owner of a quarry  company named  Inland Stones Nigeria Limited located in Ikere Ekiti.
Recounting his ordeal during the one-year trial of the case, Omotosho, who said the litigants, Mr. O.  Akinleye and A. Aladeoba , had blackmailed him when they brought the case to court in 2017, said he is the  owner of Inland Stones Nigeria Limited, a quarry
site in Ikere Ekiti.
"A friend brought both Aladeoba and Akinkeye to me in 2016  and  they introduced themselves as mining engineers. They leased a quarry from me for a period of three months with a promise to pay me N25 million.
"They said they would revive the quarry and run it for the agreed time but after sometime, I discovered they didn't have money to even properly manage the quarry; They were using substandard oil to maintain the machines. They couldn't even drill the hole as they used
the hole l had already dug. They started blasting and crushed the stones and started producing but they refused to pay me as agreed.
"I waited till the agreement of three months lapsed and even increased for 10 days. I asked my lawyer to write them and inform them that they should vacate my quarry site.  They were begging me to allow them to continue but I refused because they had breached our agreement, then, they began to threaten that they would blackmail me
and destroy my reputation and political career.
"After some time,  they went to the media to publish trumped up charges of stealing and conversion of granite from his own quarry site against me. They petitioned the Commissioner of Police in Ekiti alleging that I stole granite from my own quarry to the tune of N5 million. The police investigated the matter and found that I was
innocent and threw out the case," he explained.