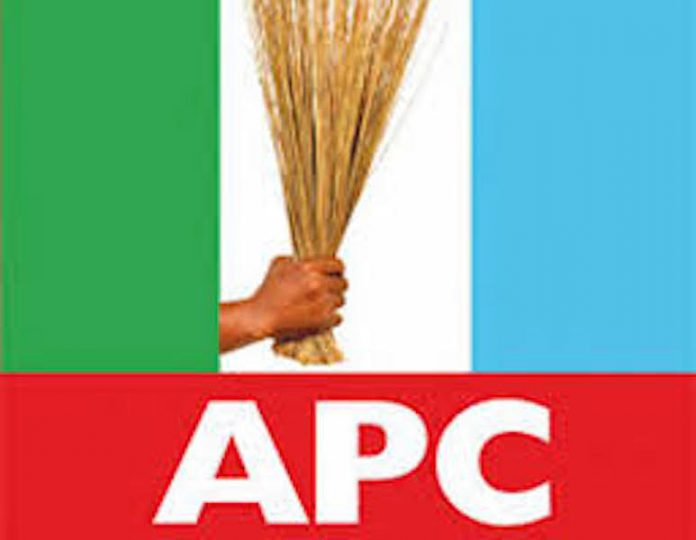 The recent decision by select group of Yobe State All Progressives Congress (APC) stakeholders where Governor Ibrahim Geidam was allegedly given the sole power to nominate his successor as well as determine the fate of other aspirants has been kicked against.
This is just as President Muhammadu Buhari and chairman of the APC, Comrade Adams Oshiomhole have been asked to intervene to avert crisis that could undermine the prospects of the party in next year's general election.
Speaking on behalf of some stakeholders as well as aspirants in the state, a State House of Assembly aspirant and former commissioner, Alhaji Ibrahim Salihu Bakabe (Jinga), said the decision did not reflect the position of APC  members but that of few as he as well as other notable figures like former governor , Senator Bukar Abba Ibrahim, Hon. Cidi Karasuwa, Hon. Yerima Gudi amongst numerous  others were never invited and thus sidelined from the meeting.
He condemned ceding the power to the governor, saying it negated the principle of equity, fairness and justice in any democratic practice which allow numerous aspirants to test their popularity.
"Ab initio, they refused to sell forms to aspirants until the national chairman intervened. They bought all the forms for exactly the numbers of House of Assembly seats in the state, same forº seats of House of Reps, ditto for the three senatorial seats and one form for the governorship.
"The idea is to solely distribute them to the 'chosen' candidates with a view to making them the party's candidates in the forthcoming elections after the primary.
"This is not only wrong but a clear subversion of the will of the electorate the very essence of democratic tenets which the APC under President Muhammadu Buhari and Comrade Adams Oshiomhole stand for.
"It is pertinent that they intervene because if care is not taken, unpopular candidates will be fielded and your guess is as good as mine as to what will be the outcome at the end of the day," he stated.