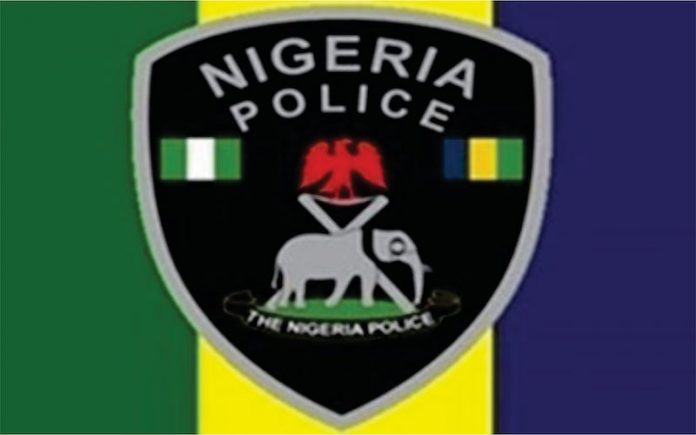 Victor Ogunje in Ado Ekiti
The Ekiti State Police Command, has arrested two men, Oguntoyinbo Odunayo and Babatunde Akinola, in connection with the alleged murder Of one Kehinde Olomola in Igede Ekiti at the weekend.
The Command also arrested eight suspected cultists, who have been terrorising Igede and Ado Ekiti, in recent time.
The suspected cultists are: Babatunde Jimoh, Shittu Dayo, Tope Adeleye, Omowaye Rotimi, Akinola Ajisafe, Femi Felix, Adebayo Tope and Tope Oluwabusuyi.
Another rape suspect who is a student of the Federal University Oye Ekiti, Tolulope Bamgboye, was arrested for raping a female victim.
Parading the suspects at the police headquarters in Ado Ekiti on Monday, the Command's Police Commissioner, Mr. Bello Ahmed, said the murder suspects, Odunayo and Akinola, allegedly stabbed the victim in the neck while perpetrating the killing.
Ahmed, who briefed newsmen through the Public Relations Officer, Ekiti Command, DSP Caleb Ikechukwu, said the two were arrested after police got a distress call from Igede Ekiti about the murder incident that occurred on August 28 at Ilamoye in Igede Ekiti.
The CP revealed that Olomola died after he was rushed to the Federal Teaching Hospital, Ido Ekiti for medical treatment from the machete cut.
"A team of police operatives upon investigation found one long axe with blood stain at the scene of the crime and that the two suspects,
who had direct connection with the murder were immediately picked up and are being thoroughly grilled to be able to extract useful information from them".
He said the suspects will be arraigned in court soon after the conclusion of the investigation by detectives.
Ahmed added that the suspected cultists, who were alleged to belong to Aye and Eye confraternities were arrested at Odo Igede on August 29.
He said all the suspects had confessed to their membership of the secret societies and that the command was perfecting charges against them to serve as deterrent to others.
The police boss stated that the rape suspect, Bamgboye, was arrested in Oye Ekiti after threatening violence and forcefully had carnal knowledge of the victim (names withheld) in the town.
He said the suspect had confessed to the crime and would be prosecuted as soon as the command gathers more evidence to substantiate its case.
"In our continued determination to fight crime and criminality in Ekiti, our operatives shall continue to clamp down on those trying to undermine the security of this peaceful state.
"I want to enjoin all Ekiti citizens to be security conscious, vigilant, and report any untoward incident or happening observed in their locality to the nearest police station or call the control room number 08062335577", he said.