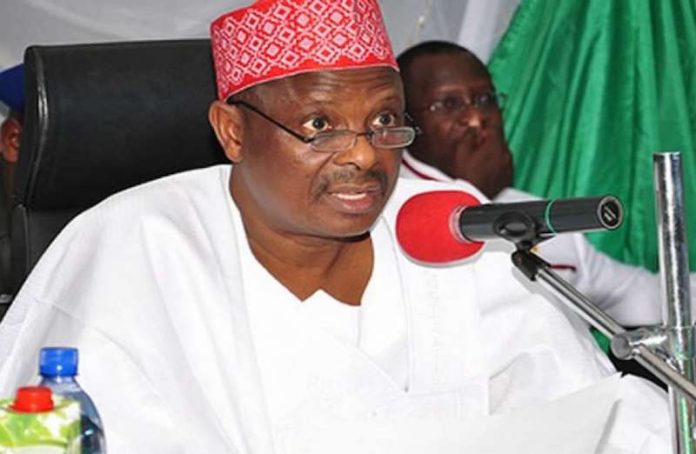 By Adedayo Akinwale in Abuja
A former Kano State governor, Senator Rabiu Musa Kwankwaso, has said that the North-west being the most populous zone of the country is well positioned to pick the Peoples Democratic Party (PDP) 2019 presidential ticket.
He argued that from all indications, the ruling All Progressives Congress (APC) will likely present President Muhammadu Buhari as its candidate, then it becomes strategic for the PDP to match the APC strength for strength by fielding a candidate who hails from the same zone as the sitting president.
Kwankwaso stated this at the weekend while fielding questions from journalists after picking his expression of interest and nomination forms at the PDP secretariat in Abuja.
According to him, "Politics is a game of number This is not a game of quality or whatever, it is a game of numbers. Especially, from all indications, the APC will print only one form for one person and everybody knows where that person comes from. So, if you go and take from the other side we are afraid that he or they may win as a result of sentiment or as a result of whatever feeling of people from that part of the country."
He noted that the situation the PDP finds itself now demands that it takes everything into consideration.
He stressed further that under normal circumstances consensus candidate would have being the best. He however urged PDP to follow due process and rule of law, adding that the party must ensure that everybody is given equal opportunity.
The Kano born politician emphasised that the PDP haven gone through all the processes is experienced enough to select the best system for the party.
"I think now a decision is being taken by the party to do indirect election and we are all abiding by the position of the party, so I think now it's beyond my opinion or your opinion. The party has taken a position.
"We will do everything possible to have a rancour free primary election and after the primary election, we will see what will happen, we will come together again and ensure that the party wins," he said.
Kwankwaso said one of the things that stands him out as an aspirant was his achievement as a Kano State governor, which is also the most populous state in Nigeria going by the last census, saying politics is a game of number.
He also said that every household in northern Nigeria presently has a Kwankwasiyya member and that he's equally from the North-west.