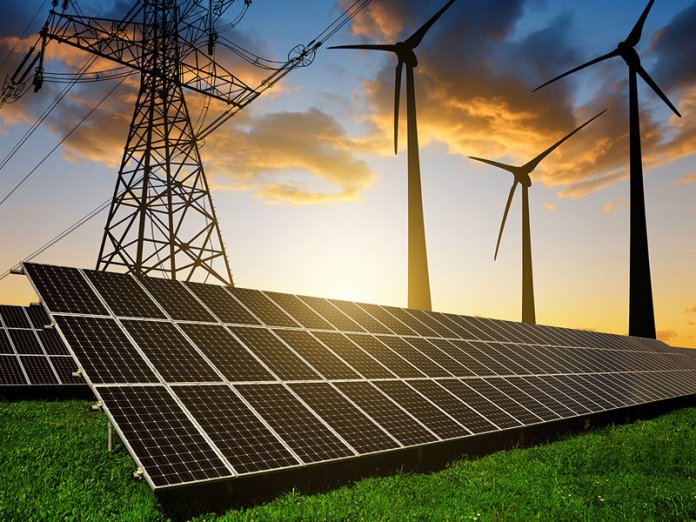 As Nigeria grapples with energy challenges, especially electricity, success stories in technology solutions from Finland on renewable energy present useful lessons for the Nigerian authorities. Kunle Aderinokun, who was in Finland recently, reports
In Nigeria, apart from politics, energy, particularly electricity, is the topic on everyone's lips. The issues in the power sector are age-old, yet little has been done to resolve them, despite series of interventions. The question, then, is, why is Nigeria not getting it right when it comes to power?
Besides lack of sincerity of purpose, inability to optimise the use of the country's abundant resources has been identified as the bane of the power industry. For a country blessed with a lot of natural gas, boasting trillions of standard cubic feet (scf) in gas reserves as well as scorching sunlight in dry season and abundant rainfall during the wet season, Nigeria, with a population of about 180 million people, generates only about 7,000 megawatts of electricity. It has been able to transmit only a maximum of 5,222 MW of the generated volume.
Although, various power plants, including independent power plants, dot the landscape of Nigeria, they are only of two main types, namely hydro-electric and thermal or fossil fuel power plants. Despite their number and capacities, they are still suboptimal for the population. That is why the need to take advantage of the immeasurable sunlight, wind and even the tonnages of waste generated daily across the length and breadth of Nigeria cannot be over-emphasised. In fact, with all its natural endowment, many believe there is no reason why Nigeria should not be self-sufficient in energy, specifically, electricity. Experts believe all that is required of the government is the will to do the right things, as the solutions to the country's energy problems are within easy reach; the technology solutions are just around the corner.
With success stories from the Nordic region in the use of renewable energy to solve electricity problems, there are ever-present energy models Nigeria can learn from the region and adopt. Proper harnessing and judicious use of Nigeria's abundant natural resources would go a long way in solving its electricity problem. The sustainable and efficient conversion of waste to energy as solution to Nigeria's protracted electricity problem is a good lesson the country can take from the Nordic countries.
Success Stories
A classic example of a Nordic country, which Nigeria can take a cue from is Finland, which has sufficiently provided sustainable solutions to its energy problems. It recently hosted this year's edition of Energy Week in Vaasa.
The Energy Week 2018, which brought together renewable and clean energy solution providers from across the world (but mainly from the Nordic region) as well as energy financing institutions and funding partners, presented a platform for the interchange of ideas. It was, indeed, an opportunity for the Finnish government and private companies to demonstrate how energy efficient the Nordic country is.
Particularly standing out as a model for energy sufficiency and sustainable energy is Vaasa, a region in Finland, populated by about 115,000 people, which is reputed to be the energy capital of the Nordic countries.
According to the Mayor of Vaasa, Tomas Häyry, at the opening of Energy Week 2018, "The tiny region provides world's finest technology to all corners of the world!" Vaasa, he pointed out, has 140 companies that export products and solutions to the four corners of the world.
Vaasa, which is just two per cent of the 5.5 million Finnish population, is so established in renewable energy solutions that almost every country has EnergyVaasa technology in their electrical network systems. Besides, 90 per cent of Finland's electrical and automation development takes place in the Vaasa region.
Häyry explained that the Vaasa government was able to achieve the technological feat because Finland supported sustainable development and environmentally-friendly solutions. As part of its bid to maintain a green environment and entrench sustainable energy, the government introduced Biogas buses on February 13 last year. The buses work on bio-waste and refined wastewater with biogas. Wasa Station Multifunctional City Quarter and development of the waterfront are two of its numerous on-going projects.
It is instructive that Finland is not just the most environmental country in the World, but also listed as number two in the Global Cleantech Innovation Index Report. In fact, there are hundreds of cleantech companies creating a turnover of 25.8 billion Euros.
What has really made Finland a success story in renewable energy and sustainable development is that the Finnish government made cleantech one of its four focal points. Besides, the country's ability to turn extreme conditions into commercial innovations is its major strength. As a testament of its commitment to renewable energy and sustainable development, Finland, which is now the world's leading researcher in the energy and environment field, has also committed more than 40 per cent of the public research and development funding into the sector.
A visit to Westernergy Oy Ab, a modern waste-to-energy plant in Mustasaari, a municipality in Helsinki, is quite revealing of how the government of Finland has turned waste, which could cause environmental hazards, into good fortune for its people. Owned by five municipal waste management companies, namely Oy Botniarosk Ab, Lakeuden Etappi Oy, Millesapakka Oy, Ab Stormossen Oy, and Vestia Oy, Westenergy collects waste from 400,000 people and recycles them as energy.
Westernergy covers an area of operation, which is a network of more than 50 municipalities with approximately 400,000 inhabitants, whose waste is collected and transported to its plant for incineration. The company collects up to 185,000 tonnes of waste annually from inhabitants of the municipalities.
At the Westenergy plant, which is one of the eight waste-to-energy plants in Finland, energy from incineration is converted into electricity and district heat by the local energy company, Vaasan Sahko. Communications Officer, Westenergy, Sanna Hautamaa, said during a facility tour of the plant that to be able to incinerate such huge quantity of waste, the plant had to be run 24/7 year round.
Hautamaa pointed out that energy production from the Westenergy plant alone provided 80 gigawattts hour per annum (an equivalence of 80,000 megawatts hour per annum) of electricity for 7,000 households and 280 gigawatts hour per annum (an equivalence of 280,000 gigawatts hour per annum) of district heating for 17,000 estates.
Nigeria's Case
From the foregoing, with waste generated daily in several thousand tonnes across major cities of Nigeria, the country can produce huge quantum of megawatts of electricity, if the government gets their act together. And the multiplier effect and economic implications of such level of energy sufficiency would, no doubt, be positive and enormous. For instance, apart from tremendous reduction in the cost of doing business, it would result in the creation of several direct and indirect jobs.
In fact, renewable energy has been picked over the oil and gas sector as having more job creating opportunities in an economy.
According to Project Director, Climate Solutions, The Finnish Innovation Fund Sitra, Janne Peljo, who spoke to THISDAY during a visit to the company in Helsinki, "Over the coming decades, renewable energy sources are going to produce more local jobs, which is more employment for Nigerians rather than if its investment in only oil and gas.
"I think Nigeria should very closely keep an eye on the global trends that are shifting demands from oil and gas to renewable energy sources because that is going to a boost for Nigerian economy as well, if you what is right."
In proposing renewable energy mix to Nigeria, Peljo said, "I would look towards wind, both onshore and offshore and especially solar. In these resources, I believe Nigeria is extremely well positioned and I would look at those potentials and see how you can build your own capacities in terms of wind sites or solar panels and how you can use renewable energy sources in terms powering every home and producing in a sustainable and cost-efficient manner."
While stating that Finland has excellent waste to energy solutions, Peljo also believed collaboration between Finland and Nigeria could be very beneficial. "The idea of waste to energy, especially to both solve the logistic issue and also to balance the renewable energy sources, is something that is of paramount importance in the future."
Many experts believe the future of Nigeria in renewable energy is promising, if only it could take advantage of the avalanche of opportunities provided by the abundant natural energy resources at its disposal.