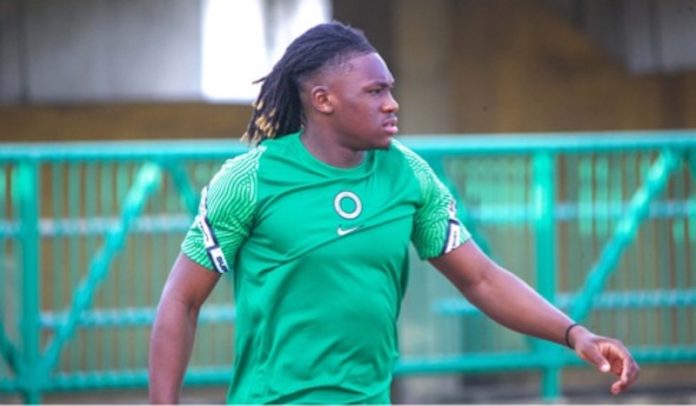 Super Eagles left-back Calvin Bassey is aiming to end the season by winning the Europa League with Glasgow Rangers.
The 22-year-old has enjoyed a breakout season in both the Scottish Premiership and Europa League, setting up three goals in 39 appearances, 37 of which he started, and made his Nigeria debut two months ago in a World Cup qualifier versus Ghana.
Bassey is gearing up for the biggest game of his career to date as Rangers contest the 2022 UEFA Europa League final against Eintracht Frankfurt in Seville on Wednesday May 18.
Rangers senior players have advised the Nigerian not to get carried away and concentrate on the task at hand.
Speaking to STV, Bassey said: "Obviously being one of the young boys that's been playing, for me it has just been amazing, unbelievable experience and just trying to take it all in but at the same time just remember I've got a job to do.
"The boys around keep me so calm, so grounded and level-headed to make sure that we take each game as it comes and focus on the bigger picture."
Bassey is expected to report for international duty a week or so after the Europa League showpiece, with coach Salisu Yusuf naming him on the roster for the friendlies against Mexico (May 28) and Ecuador (June 2).
Born in Aosta, Italy – the defender initially rose through the youth ranks at Leicester City before joining the Gers in 2020.
In his maiden season at the Ibrox Stadium, he made eight league appearances for the Gers, while featuring in the Scottish Cup and League Cup respectively.