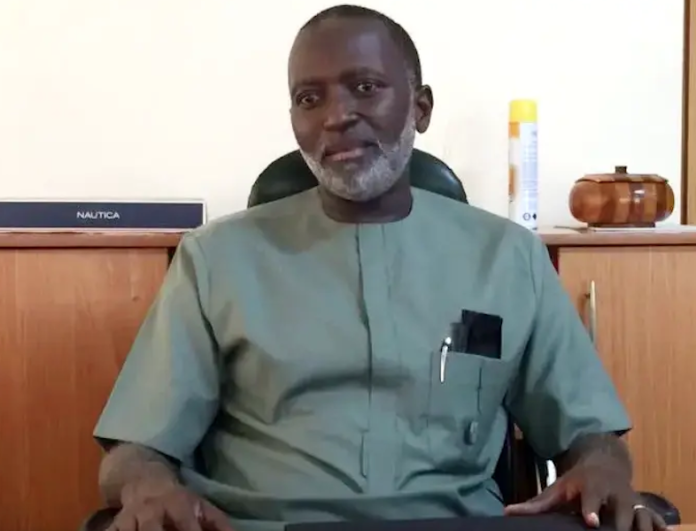 George Okoh In Makurdi
Top Benue governorship aspirant on the platform of the All Progressive Congress (APC) Mr Terlumum  Ikya has debunked insinuations that the party has picked a consensus candidate to fly its flag at next year's governorship election.

Ikya who declared his intention to contest for the position to various groups on Friday in Makurdi  said that the party was yet to meet to take such decision.   He called for calm among his team of  supporters and party men across the state saying  the APC will soon meet to decide on the zoning of the position.
Mr Terlumun Ikya an economic consultant joined the race for the 2023 Benue gubernatorial election under the APC.

Ikya, currently a project management consultant coordinating the federal government's micro small and medium sized activities Enterprises MSMEs said he was seeking  the  office due to the level of poverty in the state.

"Yes I have the desire to lead Benue as governor and the desire depends on the fact that poverty is high in the state. I have read reports in the past indicating that when we operated the regional system in northern Nigeria Benue province known as Tiv province contributed the second highest tax to the then northern region only after Kano. What happened Today we can t even make enough money to pay salaries without talking about repairing infrastructure and providing other basic services so we need to look at these issues and I think I have some ideas"
He said  if elected in 2023 ,he will focus on education, adding, "There is a problem with the development of our children and it is not what we go through So the government has the responsibility to fix the public schools and not only fix the public schools but also look at the curriculum that we operate with," he said.

Ikya said that the sector must reposition itself. Technical education was prioritized was development.
The aspirant said that if elected governor due attention would be paid to the health sector.
He  said that it was very painful to see many people die of COVID 19 due to the lack of oxygen and ventilators.