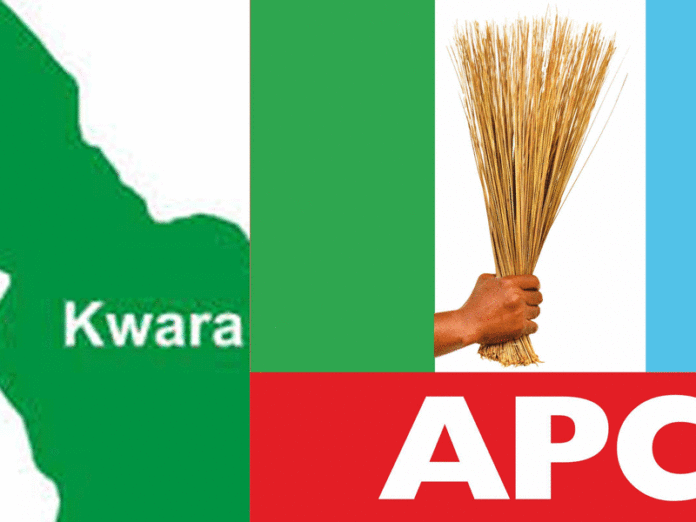 By Hammed Shittu in Ilorin
An associate of former Senate President Bukola Saraki, Engineer Dare Bankole, has said that non fulfilment of electoral promises of the incumbent administration of the ruling APC in Kwara state would deny Governor AbdulRahman AbdulRazaq reelection in 2023.
Speaking with journalists in Ilorin on Friday, Engineer Bankole, who was the Peoples Democratic Party (PDP) Isin, Irepodun/Oke-Ero/ Ekiti House of Representatives candidate in the 2019 National Assembly election, said that it would be a disservice to the people of the state if the incumbent governor seeks re-election.
The PDP chieftain also said the governor was yet to fulfill his campaign promises, adding that the development had made him unpopular.
Bankole, who is an aspirant for a seat in the House of Representatives in the next general election, said that Governor Abdulrazaq and his aides had used attacks on former Senate President as diversionary tactics to cover up the governor's poor leadership style.
"Dr. Abubakar Bukola Saraki has never done anything to taunt the governor or any government official in the state but they have used every available opportunity to call him names and attack him. They always talk about him and make attempts to put him in a bad light but he has become more popular and loved by the people'', he said.
He advised Governor Abdulrazaq to rather than busy with fixation on Saraki use the remaining months in office to face business of governance and fulfill part of his campaign promises.
He also advised his kinsman; Chief Gbenga Awoyale, to tread carefully and not overdo things.
He accused Awoyale of attacking Saraki, adding that Awoyale lacks moral authority to criticize or attack Saraki.
"Those who are students of history will recall what happened during Dr. Bukola Saraki's first term as governor of Kwara state .
"As he was planning to get a second term, the opposition did all they could to ge him voted out of power.
"There was Egbe Omo Ibile Igbomina which had his leadership comprising loyalists of the then Minister for Communications, Chief C. O Adebayo, who was a virulent critic of the Saraki administration .
"Because the group was criticizing the Saraki administration, Awoyale and the then Commissioner for Information formed Orisun Igbomina to tackle Egbe Omo Ibile Igbomina.
"Awoyale had billboards erected in Garage Offa area and other places but in actual sense that was where the association existed, it had no members.
"How can the same Awoyale use the same Orisun Igbomina as a platform to attack Saraki in whose interest he claimed to have established it years ago? His son is currently serving as the governor's Special Assistant and that is the reward for failing to speak truth to power. But will posterity be kind to him?", he said.