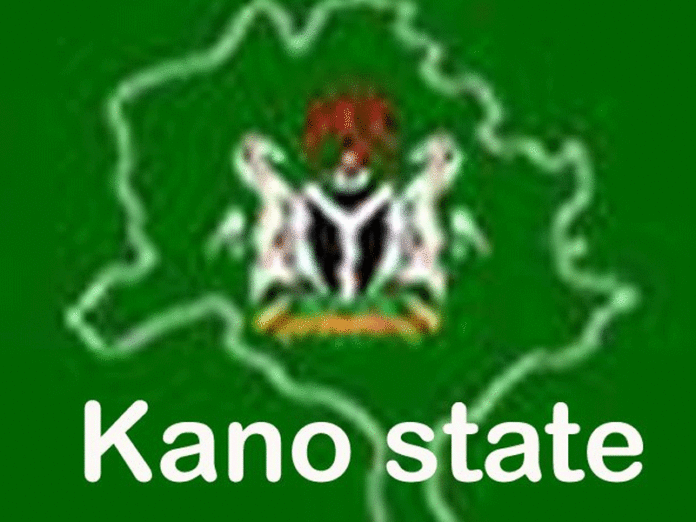 Ibrahim Shuaibu
The Kano State government, in conjunction with some development partners, will establish an oxygen plant in the state. The Director-General of Hospitals Management Board, Dr Nasiru Alhassan Kabo, stated this while declaring open a 4-Day Refresher Training for Biomedical Engineers, Technicians and Health Maintenance Officers of secondary health facilities, held at Khalifa Isyaku Rabiu Pediatric Hospital conference hall.
This was contained in a statement signed by Ibrahim Abdullahi, Public Relations Officer of the Hospitals Management Board and issued to journalists yesterday.
Kabo said that the move is as a result of utmost importance the administration of Governor Abdullahi Umar Ganduje placed on having sufficient and available oxygen in state-owned hospitals.
He noted that oxygen is considered life so much that it has now been classified among essential drugs, buttressing that if the plant is fully established, the availability of oxygen in the state would improve significantly.
He added that the state government, in conjunction with Clinton Health Access Initiative (CHAI), had procured oxygen cylinders and other consumables worth hundreds of millions of Naira and distributed them to various hospitals in the state for effective service delivery.
Kabo also asserted that the government had also formed an oxygen committee, comprising experts in the medical field and saddled with the responsibility of coordinating all issues surrounding oxygen in the state, noting that "This shows how serious the Ganduje led administration is in that direction."
He then lauded the finest commitment of Khadimul Islam of strengthening healthcare system of the state by investing lots of resources in providing both physical structures and equipment in hundreds of health facilities at all levels, pointing out that "As managers of these facilities, we must key-in this praiseworthiness ambition of his Excellency, so that together we uplift the hospitals service delivery in On the training, Dr Kabo said that it was aimed at building the capacities of the engineers on maintenance and troubleshooting/repair of oxygen equipment so as to brace up and confront any challenge regarding oxygen that might arise at secondary health facilities.
"We have to cultivate a maintenance culture in order to optimize usage of oxygen cylinders. This is because during the course of time, some or almost all of these cylinders, in one way or the other, will become faulty. Some of these faults actually are repairable.
"Thus, we feel we should institutionalize mechanisms of having periodic maintenance of these cylinders due to the importance attached to oxygen in clinical services", according to Dr. Kabo.
The DG charged the participants to give listening ears to what they are going to be taught of so that the oxygen equipment in facilities would properly be maintained and not be broken down so that they will last longer.
He assured them that he would table a request before His Excellency seeking approval to employ more biomedical engineers in order to augment the good works the existing ones have been doing, appealing them to listen attentively and work patiently during both tutorial and practical sessions so as to achieve the set objectives.
Stating objectives of the meeting, the Director, Hospitals Services of the Board, Dr. Abdullahi Dahiru, said that the training was aimed at building the capacity of biomedical engineers and technicians on general equipments/repair and they are to repair the 94 selected faulty oxygen equipments across the secondary health facilities.
Others, according to him, are to enlighten the biomedical engineers and technicians on the national policy on oxygen security in Kano as well as to update the roles of biomedical engineers on plan preventive maintenance.