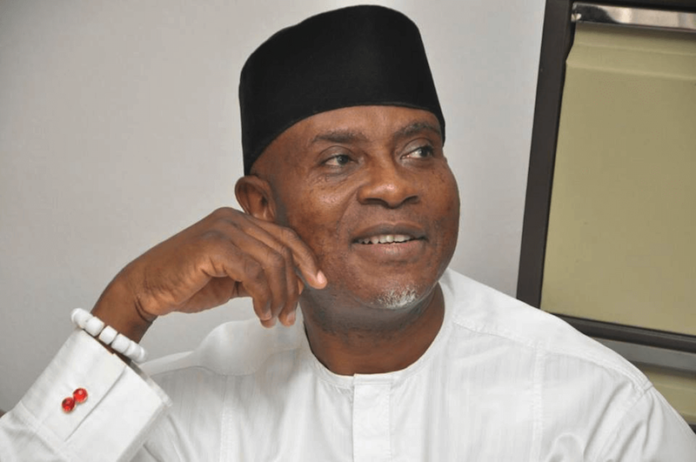 HighLife
Ahead of the 2023 presidential elections, intending candidates have begun making their moves and setting substructures in place to inherit President Muhammadu Buhari's mantle. Former Senate President, Bukola Saraki, is not left out. His recent appointment of Earl Osaro Osaze Onaiwu to head his support group has been hailed as one of the smartest choices he will ever make regarding his presidential aspirations.
Saraki is proving himself to be a progressive and far-sighted politician once again. In preparation for his tango with peers from the People's Democratic Party (PDP) and opponents from the All Progressives Congress (APC), among others, Saraki recently got Onaiwu appointed as the National Coordinator of his Saraki Support Group for President 2023.
Onaiwu, for those who can't tell why folks are applauding Saraki for this move, is a socialite of socialites. The man has so many contacts up at the top of society and down below that he is essentially one giant spider with nearly omnipresent webs. A champion of top-tier politics, as well as grassroots campaigning, Onaiwu is anyone's best bet for a grand momentum.
At present, Onaiwu serves as the Director-General for the PDP Governors Forum. An Edo man with that characteristic far-seeing ability to correctly evaluate the big picture, Onaiwu has a significant fraction of the Nigerian elite class figuratively eating out of the palm of his hand. Thus, anybody with half a grasp of politics would employ Onaiwu's vast web of contacts and connections to get the most out of the 2023 elections. And Saraki is someone with a creditable grasp of Nigeria's special brand of politics.
All in all, things are looking good for Saraki. Since declaring his intention to join the race, some might say that this appointment of Onaiwu to oversee things is the first indicator that the 2023 election will be anything less than fascinating. By all accounts, Onaiwu is the right man for the job. Saraki knows this. Saraki's supporters know this. Saraki's opponents know this. Ergo, Saraki just got himself a qualifying chip for Aso Rock—Onaiwu.