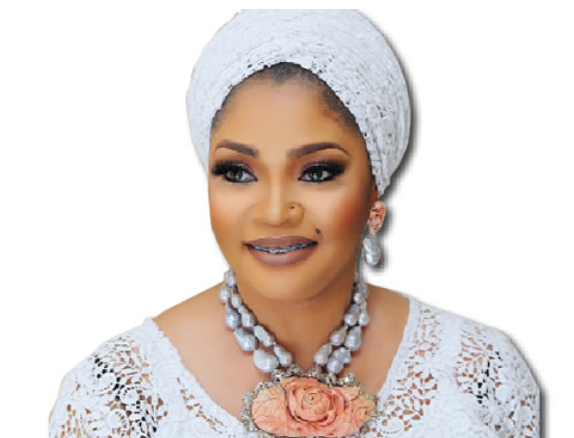 HighLife
The graceful proprieties of Olori Sekinat Elegushi, wife of the 21st monarch of Ikateland, Lagos do not bring proverbs to mind. They are not that kind. Hers is the sort that inspires flowery poetry in a heart of stone. Her aura and ambitions, beauty and bearing, all of these lend credence to old tales of mighty kings who are worshipped by their people, and lovely queens who are worshipped by kings.
The image is apt for Oba Elegushi, the relentless lover and husband of Olori Sekinat. Knowing the strength of the monarch's mind, one can only say that only someone as delectably enchanting as Olori Sekinat can maintain the king's romantic side. This was clear for others to see some days ago as Oba Elegushi treated the pillars of high society to a lavish party in honor of Olori Sekinat's 45th birthday.
As one would expect, folks at the upper tiers of Nigerian society were on ground to clink a glass or two in commemoration of the birthday of Olori Sekinat. In an atmosphere of quick-fire flashes, one could see the monarch's appreciation for his wife as she gladly entertained their guests and therefore reciprocated her husband's good gesture.
The king is mighty and the queen is loved, they say. The Elegushis have us readjusting this old fact. Now, we say that the king is loving and the queen is loved. This is the case with Oba Elegushi and his Olori Sekinat.
At 45 years old, if Olori Sekinat has not changed the world and won the hearts of the people, she has changed her royal husband's monarchy disposition and made him into Yemi my lover. This is the truest brand of love and appreciation, this thing between Oba Elegushi and his Olori Sekinat.