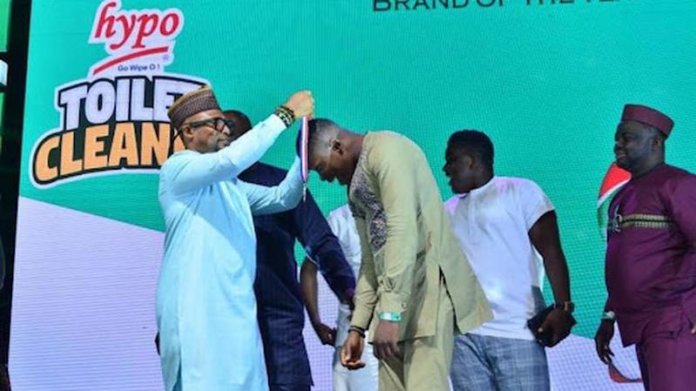 Omolabake Fasogbon
Hygiene and sanitation brand, Hypo Toilet Cleaner has been declared Brand of the Year at the 2021 Advertisers Association of Nigeria (ADVAN) Awards for Marketing Excellence ,West Africa).
The company's Brand Manager, Chidera Anele was also adjudged 2021 ADVAN Brand Manager of the year by virtue of the recognition bestowed on the brand.
Hypo Toilet Cleaner equally clinched the third position in the Consumer Promo category, contending against other super brands like Indomie, MTN and Airtel that were nominated under the category.
ADVAN was initiated to advance the interest of marketing industry in Nigeria by spearheading and ensuring global best practice, as well as facilitating collaborative partnership with relevant stakeholders.
The Award holds yearly to encourage, recognise, and reward innovations/ hard work of Nigerian brands that have distinguished themselves in making a huge difference in the marketing communication space.
The 2021 edition of the ADVAN award witnessed the outstanding winners in different categories including Brand of the year, Peoples Brand of the Year,, Marketing Professional of the Year, Innovation, Campaign of the year and Digital & Social Media Marketing, amongst others.
Commenting, Anele expressed appreciation to ADVAN, adding that the body has lived up to its purpose of creating value for the nation's marketing communication community.
She also encouraged Nigerian brands to put in more efforts to distinguish themselves for societal growth.