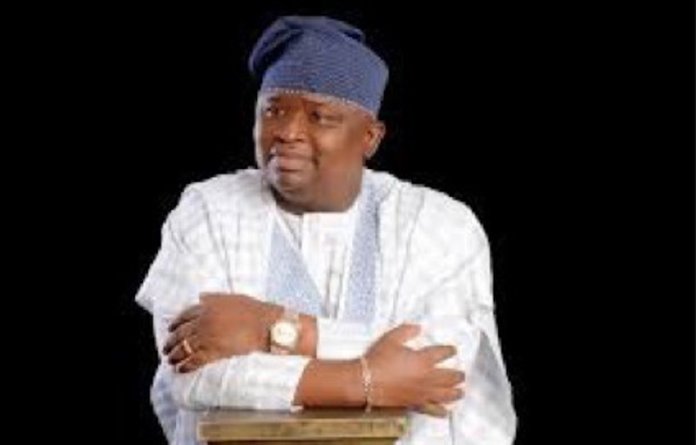 Society Watch
To say that Senator Olamilekan Solomon Adeola is the most-talked-about politician in Ogun State at the moment is, to put it mildly.
Aside from the recognition, the profile of the senator, who is presently representing Lagos West Senatorial District, has been on the rise, even to the envy of his political traducers. Already, his growing influence is said to be putting fears in the hearts of his political enemies, as none of them can reportedly match him in terms of popularity and financial war chest.
Towards the build-up to the 2019 Ogun State governorship election, the senator, otherwise known as Yayi, was considered as the likely successor to the then incumbent governor, Senator Ibikunle Amosun, owing to his financial war chest, connections, popularity as well as his sound political experience.
But he was confronted with many hurdles and the odds against him were literally mountainous.
Initially, he remained unfazed. Just like the popular saying that "He who fights and runs away, lives to fight another day", the senator abandoned the race, as the odds against him grew beyond control. He hurriedly ran back to Lagos to reclaim his Lagos West Senatorial position, which was a piece of cake for him.
At the moment, he is said to be working behind closed doors to realise his most cherished ambition. Although we gathered that the former House of Representatives member is nursing an ambition to represent his people at Ogun West Senatorial District. He is working hard and putting all it takes into consideration towards this.
It was also gathered that the Yewa-born Senator had secured the endorsement of many of the top eminent personalities in the constituency. Even so, he has been honoured with the title of Aremo of Yewaland by the Oba Kehinde Olugbenle, the Olu of Ilaro and paramount ruler of Yewaland. The title as gathered is the most prestigious in the kingdom
He was presented with the certificate of installation a few weeks ago, while the chieftaincy party is expected to hold in April 2022 during the 10th coronation anniversary of the Olu of Yewaland, who is also the Chairman, Ogun State Council of Obas.