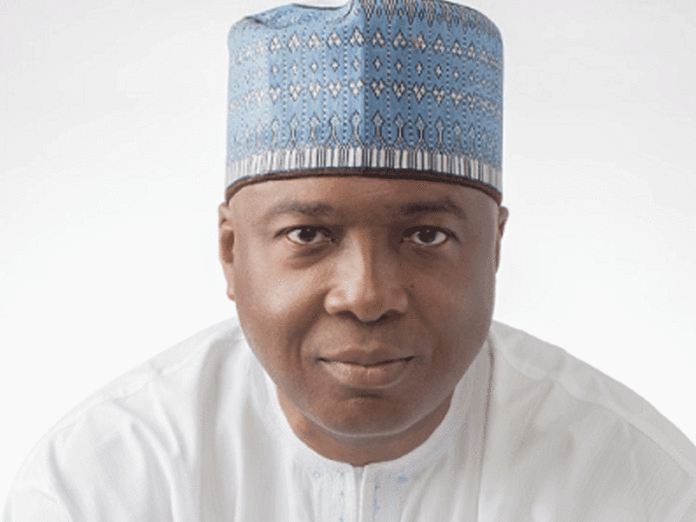 HighLife
The march towards the 2023 general election in Nigeria is getting more and more interesting. The major political parties, All Progressives Congress (APC) and Peoples Democratic Party (PDP), are taking long strides in direct and indirect campaigns. Former Senate President, Bukola Saraki has now broken the discussion board by declaring his intention to enter the presidential race in 2023.
Saraki made his move while on a courtesy visit to Benue State. Inspired by Governor Samuel Ortom to appreciate and strengthen PDP leaders in Benue, Saraki shared, among other things, his desire and determination to become the Grand Commander of the Federal Republic of Nigeria.
Not unexpectedly, pundits have begun to analyse Saraki's decision, debating its feasibility. Of course, to those who might have assumed that the Kwara man was joking, the presence of mighty dignitaries—including the former Governor of Kogi State, Idris Wada; former National Chairman of the PDP, Kawu Baraje; Senator Suleiman Adokwe; and the Chairman of Council for Saraki's President Campaign, Prof. Iyorwuese Hagher—at the event is enough to put a lid on that assumption.
Saraki is serious and intends to claim the mantle of President Muhammadu Buhari using the PDP umbrella. First, assuming that Saraki can sweep through the opposition in PDP during the primaries and then successfully take the first position at the end, what can he offer Nigerians? Taking a step back, besides his party, what charm or past achievements will he use to convince Nigerians to vote him in?
These are questions that simple-minded folks are asking.
As Ortom and others like him have noted, Saraki might secure the trust and vote of folks in the North Central region. However, the odds of success are no less for any other PDP or APC candidate from the region. Moreover, the North-central region is only one out of six others. Is Saraki's past prestige as Senate President enough for a grand momentum towards the presidential seat?
Those who have analysed the issue stated that Saraki's prestige is limited to certain areas in Kwara. However, surely there is more to winning presidential campaigns in Nigeria than just recognition, personal merits, and prestige.
All in all, many are waiting to see Saraki take the next step. Perhaps, when he secures the PDP ticket, he will be taken a bit more seriously.