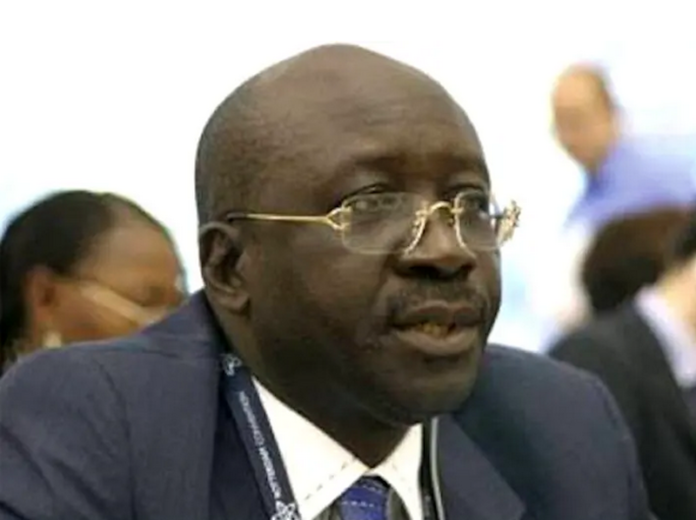 Adedayo Akinwale in Abuja
The incoming National Chairman, Peoples Democratic Party (PDP), Dr. Iyorchia Ayu, has cleared the air around the rumoured probe of the past administrations of the party.
In a statement by his media office, Ayu explained that it had become necessary to properly situate the statements credited to the in-coming national chairman within a factual context, insisting that a miscommunication is being propagated.
The statement said Ayu's attention "has been drawn to numerous headlines in the dailies.
"They reported Ayu as saying the incoming National Working Committee (NWC) of the party will probe past administrations of the party.
"Ayu maintains what he said during the presentation of the communique to the media that: 'He has not seen the books of the party or received any handover notes, and so cannot make any authoritative comment on any allegations'.
"Ayu works with facts; not hearsay. The general public should ignore any reports to the contrary," the statement concluded.
Ayu had in a communique pledged the readiness of his administration to look into the books of the party with a view to enthroning a culture of accountability and transparency in the running of party affairs.
The former Senate President's vow came against the backdrop of a paper presented at the retreat by Okwesilize Nwodo, former national chairman of the PDP.
Nwodo in a veiled dig at successive administrations wondered what happened to the huge sums of money he handed over to Bello Haliru-led executive committee.
"I handed over N11 billion in fixed deposit and N800 million in current account when I left as national chairman after seven months. I did not see what was done with that money.
"Millions were raised to finish our national headquarters; we don't seem to have a trace of where all that money went. Our headquarters is yet to be completed. Today we don't even have a party account. We have to get back to strict monitoring of our party accounts.
"Our internal audit department needs to be strengthened and supported by the party leadership. Very strict sanctions must be imposed on the mismanagement of party funds.
"I suggest that we include inviting the Economic and Financial Crimes Commission, EFCC to probe erring officers and members and prosecution of those found culpable. This is the only way to create a deterrent," Nwodo stated in his presentation.
Reacting to the development, Ayu said PDP under his stewardship would breathe the fresh air of transparency.