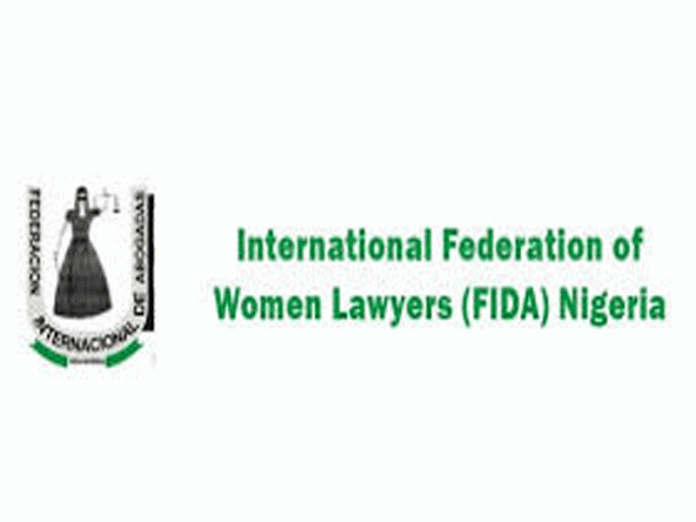 Alex Enumah in Abuja
The International Federation of Women Lawyers (FIDA) in Nigeria, has said that it would take concerted efforts of all, including global leaders, to end violence against women and children
The FIDA Nigeria also decried the continuing escalation in gender based violence in the country, and warned that it is high time laws deterring such crimes be implemented to the fullest.
The group made the charge while unveiling the activities it has lined up to mark this year's annual 16 Days Activism on Ending Gender-Based Violence (GBV).
In her address to journalists in Abuja yesterday, Country Vice President/National President, Mrs. Rhoda Tyoden, said that the accelerated adoption of the VAPP Act, the Child Rights Act in all states, and the review of the Penal Code to be in with the VAPP Act will greatly reduce gender based violence in the country.
"Putting an end to gender-based violence and discrimination is a global priority that requires collective action, consequently, as the world marks this year's 16 days of Activism against gender-based violence, FIDA Nigeria calls on all stakeholders to collectively join hands together in this activism campaign through mass sensitisation, prevention, protection and enforcement measures to ensure the elimination of these ills in our society," she said.
"We insist on the enforcement and implementation of all legislation related to gender-based violence" which she noted, "should be followed to the later and encourage stakeholders to collaborate and develop implementation emergency response plans."
The group further appealed for better continuous community and sector dialogue with practical activities to foster improved interventions.
Tyoden said: "FIDA Nigeria remains committed to the fight to eliminate all forms of gender-based violence, and shall continue to advance the cause, fund and support programs, respond to calls, and take early leads in the prevention of all forms of GBV against the vulnerable in society."
She expressed strong believe that when women are not safe, they cannot grow healthy and "as such cannot provide the requisite care needed by their families (the resultant effect is dysfunctional families); nor can women likewise positively contribute to the growth and development of their communities.
"FIDA Nigeria's commitment remains resolute in the protection, promotion and preservation of the rights of women and children, and will continue to provide free legal representation and advice to survivors of GBV in Nigeria," she said.