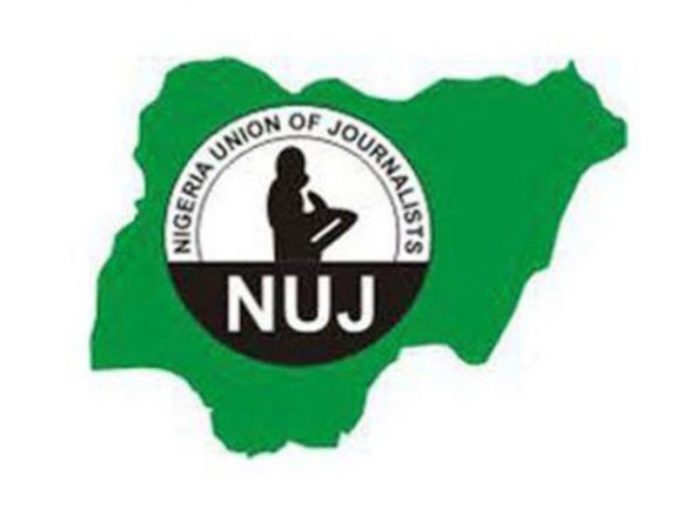 By Kingsley Nwezeh
The Police high command said yesterday it had intensified investigation into the mysterious disappearance of a Vanguard reporter attached to the National Assembly, Comrade Tordue Henry Salem.
The position of the police came as the Federal Capital Territory Chapter of the Nigerian Union of Journalists (NUJ) stormed the Louis Edet House Force Headquarters to protest the mysterious disappearance of the journalist.
The journalists, wearing black attire, marched from the Ministry of Women Affairs at the Federal Secretariat to Force Headquarters, carrying placards with various inscriptions, "Enough Is Enough", "Free Tordue Now, Journalism is Not a Crime", "Free The Press", "Stop Attacking Journalists" among others.
The newsmen, led by the FCT Council Chairman, Comrade Emmanuel Ogbeche, appealed to the Inspector-General of Police, Mr. Usman Baba, to expedite action in ensuring the safe return of the reporter, who was last seen on Wednesday, October 13.
Addressing his colleagues after the submission of a petition to the police chief, Ogbeche urged him to step up investigation in order to unravel the mysterious disappearance of the journalist.
Ogbeche expressed displeasure at the way and manner the police handled the matter so far, adding that there was a need for the police to give information on the whereabouts of the missing colleague since it was formally reported at the National Assembly police station immediately the unfortunate incident happened.
He lamented the harsh working environment where the safety of journalists could no longer be guaranteed despite their constitutional role and responsibility of upholding the fundamental objectives of the constitution.
Receiving the protesters on behalf of the IG, Force Public Relations Officer, Mr Frank Mba, a Commissioner of Police, assured the journalists that the police high command was determined to unravel the mystery behind Tordue's sudden disappearance, saying that a thorough investigation was in progress.
While appealing for caution on the matter so as not to jeopardise the ongoing investigation, he promised to brief the leadership of the union on the steps taken after the case was reported at the Police Post at the National Assembly.
"We are as concerned as journalists and members of the family. We have commenced an investigation and we have done everything humanly and technologically possible to ensure he is found. We have interrogated at least six persons and we have traced the places he visited after he left National Assembly.
"We have spoken with the last person he had an encounter with. We are imploring members of the family, public and journalists that this is an active investigation. We have a choice not to speak so as not to jeopardise our investigation. This has explained our silence over time", he said.
In her remarks, Chairperson of the House of Representatives Press Corps, Ms Grace Ike, commended the journalists for turning out in large numbers in the search of their missing colleague.