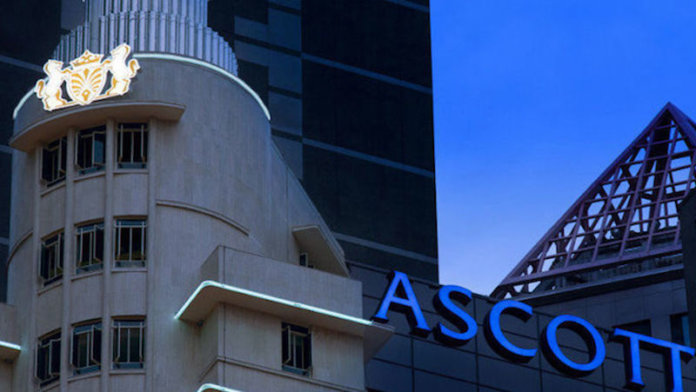 Sunday Ehigiator
Purple and The Ascott Limited has announced a strategic partnership that will see both parties collaborate to deliver Nigeria's first professionally managed Apart'hotel.
The company in a statement said Purple's upcoming mixed-use oasis, Citadines Purple Lekki will play host to this new, refreshing living experience, which blends the convenience and hospitality of traditional hotels with the comfort of being in your very own home.
"This partnership will introduce and formalize the Apart-Hotel concept to the Nigerian market through its first offering, Citadines PurpleLekki Lagos. This novel location will consist of approximately 150 units broken up into one-, two-, three- and four-bedroom furnished Apart-Hotel suites, all benefitting from world-class management services, stunning ambience, design and build quality.
"Citadines Apart'hotel is the industry leading hospitality brand that defines the Apart'hotel concept, with a network of more than 770 serviced residences and hotels worldwide. Citadines Apart'hotels offer the flexibility and practicality of a serviced residence with an infusion of locally influenced hospitality. The feature rich environment of Purple Lekki, which contains elements of retail, co-working, entertainment, cuisine, and arts and culture, provides the ideal setting for this product, "it stated.
"The Apart'hotels will sit atop the Purple Lekki mixed-use centre, boasting a world of fun, shopping and work within the same building. With Purple's typically intelligent spatial design, the residences have been demarcated from the activity below, creating a peaceful enclave in the heart of the bustling Lekki axis.
"The Citadines Apart'hotel brand is the jewel of The Ascott Limited; a Singaporean Hospitality Group with a portfolio that spans more than 190 cities across over 30 countries in Asia Pacific, Central Asia, Europe, Middle East, Africa and USA. Citadines Apart'hotels are known internationally for modern comforts, business connectivity and customized services, which ties in perfectly to Purple's design, "it added.
Speaking at the signing ceremony between the two companies in October 2021, Laide Agboola CEO of Purple said; "We have carefully put Purple Lekki in partnership with an internationally renowned hospitality brand like Citadines to create an exciting and affordable lifestyle experience for our customers across all income levels, whilst ensuring standards and quality that will deliver compelling returns to our investors."
Vincent Miccolis, Ascott's Managing Director, Middle East, Africa, Turkey and India, said: "We are delighted to establish this partnership with Purple, to introduce Ascott's award-winning Citadines brand to the dynamic and evolving hospitality landscape in Lagos.
Citadines is one of our most popular brands amongst vibrant travellers across the world, offering guests the flexibility and practicality of a serviced apartment with hotel services and locally influenced experiences. We are proud to welcome Citadines to Nigeria through our formidable partnership with Purple, and confident that Citadines PurpleLekki Lagos will be a highly sought-after destination for both global and local travellers".