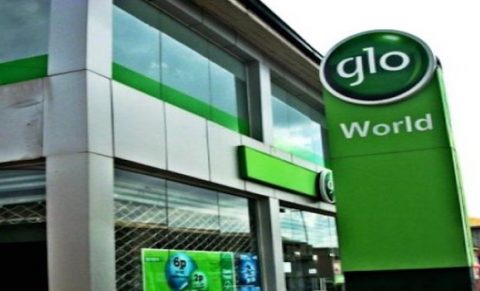 Nigeria's leading telecom giant, Globacom yesterday said its 30-minute magazine programme on Cable News Network (CNN) would feature a static robot builder, Kabelo Morokotso and a creative director, Zana Masombuka next Saturday.
This was contained in a statement by its Glo Corporate Communication Office, appreciating the unlimited potential of two Africans,
The statement said Morokotso, a welder who turns metal scraps into useful objects, including gates and trailers would be featured on the programme alongside Zana Masombuka, a creative director from Johannesburg, South Africa.
It said: "Morokotso, a father of two from Botswana, is best known for his massive robot named Kajumo which he spent 18 months to build with the support and prodding of his two sons whom he describes as his project directors.
"He revealed that his motive for building the rare technology is to ignite innovation in his native country as well as provide jobs for his compatriots on the instrumentality of his innovations.
"Masombuka, on the other hand, is a graduate of the Stellenbosch University who presented her project The Ndebele Superhero at the Dutch 2019 antenna conference.
"She cut her teeth in the creative industry in 2017 when her younger brother underwent initiation as a process of welcoming young boys into adulthood in the Ndebele culture of South Africa.
"Deciding to document the celebratory homecoming of her brother and the other men who had taken part in the initiation ceremony, Masombuka felt her true creativity coming alive for the first time on the strength of her conviction that Africans need to interpret their history themselves and seek to reinvent Africa according to their own terms.
"She subsequently birthed the Ndebele Superhero series; a photographic platform that delves into the evolutionary process of culture through the perspective of a 21st century Ndebele woman."
African Voices Changemakers comes on air on Saturday at 9.30a.m while repeats will be broadcast on Sunday 4.30a.m, 7.30a.m, 12.30 p.m, 7.30p.m and Monday at 4.00a.m. A two-part 15-minute repeat will be shown on Tuesday and Wednesday at 6.45p.m on both days.