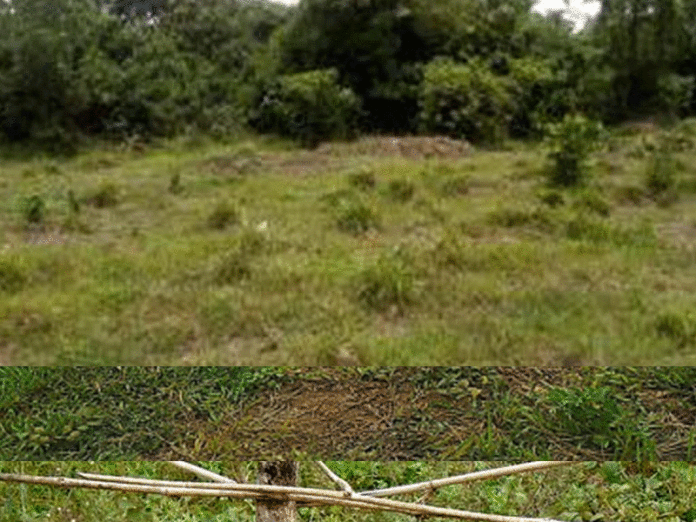 By Victor Ogunje
The Apempe family of Orereowu, Ado Ekiti, the capital of Ekiti State, has warned the landlords of Oke Ofin, a section of Adebayo, Ado Ekiti metropolis against apportioning any land in the area to any individual or corporate organisation without permission
The family warned those allegedly working in cahoots with the Ape family, who has been having a long-drawn litigation with them on the land since 1973 against appropriating any portion of land at the disputed area to anyone, until court disposes off the pending case before it.
Oke Ofin, comprises Surulere, Irewolede, Olorunda, Olorunsogo and other suburb satellite towns of Adebayo area of the Ado Ekiti metropolis.
Addressing journalists in Ado Ekiti yesterday, the family's spokesman, Alhaji Abdulazees Apempe, warned the landlords against having any dealing with Ape family pending the time the case at the Appeal Court will be adjudicated upon.
Apempe said the warning became imperative following attempt by Ape family and some landlords to allegedly allocate some portions of the lands in the area for certain group for commercial purposes, describing the move as illegal and contemptuous.
He said Apempe family had appealed the judgement of the High court in Ado Ekiti delivered on February 27, 2019, in a case number HAD/24/2011, filed by Alhaji Apempe against Chief Sunday Ape , John Agboola Ajileye and Folake Ogunsuyi over the land at Oke Ofin.
Apempe said it was tantamount to disrespect to appeal Court for anyone to be appropriating or allocating the lands in these areas to anyone for private or commercial purposes when the case has not been determined at the higher court.
The family said : " The land under dispute was adjudicated upon in 1973 by the supreme Court and the Apex court pointed out where the demarcation was at Oke Ofin between the two families.