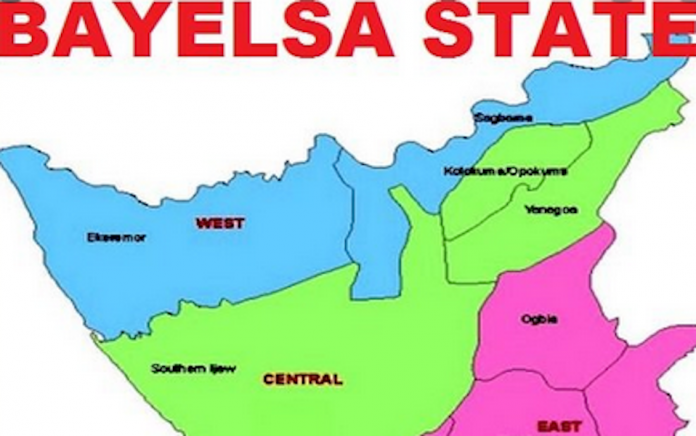 Olusegun Samuel
Newly deployed Commissioner of Police for Bayelsa State, Ben Nebolisa Okolo has assumed office with a declaration that the command will introduce a tactical team that will monitor activities and conducts of Police officers on the highways, police stations and formations in the state.
He also declared that the command under his watch will be apolitical and will abide by the decision of the Inspector-General of Police to introduce and sustain community policing in the state.
CP Ben Nebolisa Okolo, takes over from CP Echeng E. Echeng earlier redeployed to the Anambra State Police Command.
Okolo, while addressing officers and men of the Bayelsa State Police Command in his office, said he is aware that the state is faced with issues of kidnapping, cultism and other violent crimes and would work with various stakeholders and deploy the intelligence unit of the Police to tackle them.
He also said the Police command will take advantage of the adoption of community policing initiative in line with directives of the Inspector General of Police. He also announced that the Inspector-General of Police has ordered the state commands of the Police to tackle issues of extortion and disgraceful conduct among personnel of the command.
Okolo said the Commissioners of Police in State Commands have been ordered to deal with issues of extortion and all form of disgraceful conduct among personnel, "these professional infractions often negate the policing values and often affect the state drive to smoothen partnership with the public."
He announced that the Inspector-General of Police have deployed monitoring units and ex-squads to commence enforcement drive that will identify the incorrigible officers involved in disgraceful conduct," any personnel arrested over allege disgraceful conduct will be dealt with severely."
CP Ben Okolo is a fellow of the National Defence College and hails from Onitsha in Anambra State. He holds a Bachelor of Science (Hons) in Political Science from the University of Nigeria Nsukka.
CP Okolo have also held key positions within the Force cutting across administration, criminal investigations, and operations, amongst others. He previously served as Deputy Commissioner of Police, Force Intelligence Bureau, Deputy Commissioner of Police, Special Fraud Unit and the Head of IGP Monitoring Unit, amongst other positions.