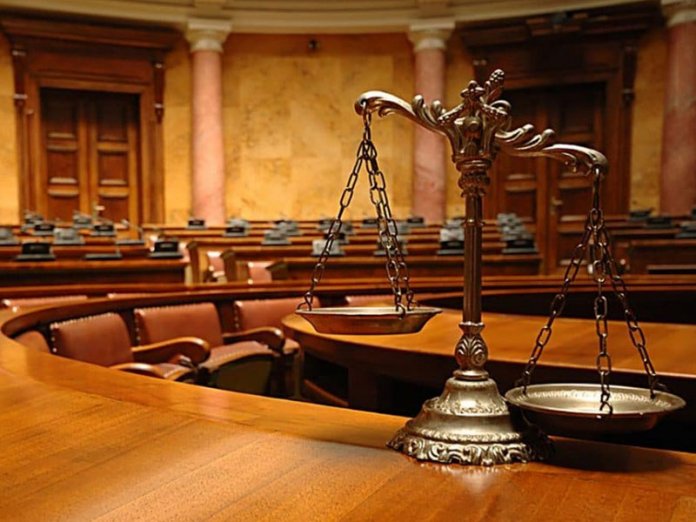 Wale Igbintade
The Federal High Court sitting in Lagos, yesterday summoned the Ogun State House of Assembly (OGHA) to show cause within three days, why the Assembly should not be restrained from proceeding with the case of a former Managing Director of Ogun State Property Investment Corporation (OPIC), Mr. Jide Odusolu.
The OGHA had during its plenary proceedings on September 21, 2012, adopted the report of its Committee on Anti-Corruption and Public Accounts, which had claimed to have investigated the finances of OPIC and huge sums of money were allegedly missing from OPIC accounts.
Consequently, the former OPIC MD through his lawyer, Ebun-Olu Adegboruwa, had filed a suit before the court against the Inspector-General of Police, the Assistant Inspector-General of Police in charge of Zone 2, the Commissioner of Police in Ogun State and the OGHA and the Attorney-General of Ogun State as respondents.
In the said suit, Odusolu demanded for N100 billion being general, punitive and aggravated damages against the Ogun State House of Assembly for the alleged violation of the his fundamental rights.
He also asked for a declaration that the proceedings of OGHA and the report of the Committee which it purportedly adopted constituted an infringement on his fundamental rights to fair hearing, contending that the Ogun State House of Assembly lacked the competence to investigate alleged crime.
Odusolu also sought for an order of injunction to restrain the Assembly from deploying the report to initiate any criminal complaint against him before the police and to restrain the police from acting on the said report pending the hearing and final determination of the suit pending in court.
In a 40-paragraph affidavit deposed to by Odusolu himself, he had traced the series of projects executed by OPIC, that the accounts of company had been audited by professionals and no fund is missing at all.
Some of the reliefs sought in the case by Odusolu were as follows: "A declaration that the applicant is entitled to his liberty and freedom to move freely, within Lagos State or any part of Nigeria, without let or hindrance from the respondents, their servants, agents, officers in exercise of the his fundamental rights guaranteed under sections 35 and 41 of the constitution of the Federal Republic of Nigeria.
"A declaration that the applicant is entitled to fair hearing in the determination of his civil rights and obligations by the OGHA as enshrined under Section 36 of the 1999 Constitution of the Federal Republic of Nigeria (as amended) and Article 7 of the African Charter on Human and Peoples' Rights (Ratification and Enforcement) Act Laws of the Federation of Nigeria, 2004."
The case has been adjourned to November 1, 2021, for hearing.