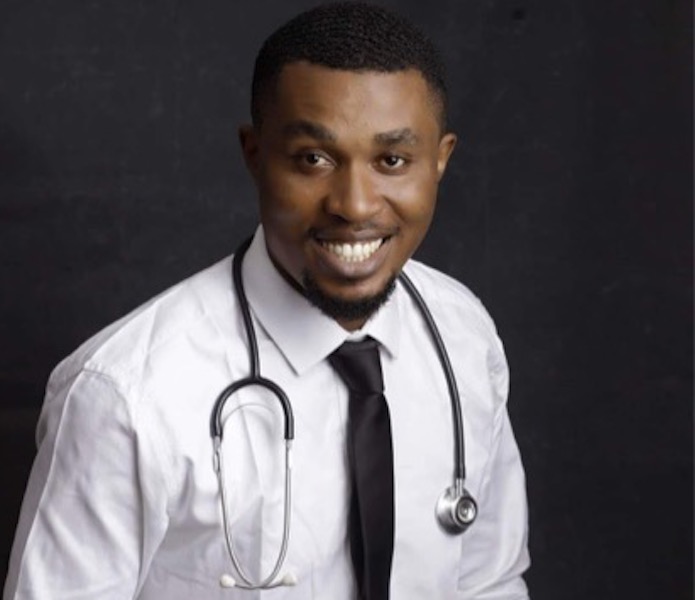 PERSONALITY
Dr. Samson Shonowo, Medical Director/Founder, Shonowo Hospital, Lagos is one of the few surgeons with gifted hands to have emerged from the Premier institution, University of Ibadan. At 39, he has performed over 3,000 surgeries on humanitarian grounds. Undoubtedly, he is making a mark saving lives at reduced cost for the less privileged. In this interview, the Ogun State-born medical practitioner tells Funke Olaode why he is mixing medicine with humanity.
Can we have an insight into who you are?
Dr Samson Shonowo is just a regular guy. I was born on October 12, 1982 at Noah Hospital, Idumota, Lagos Island. My parents are from Ogun State, Ijebu East Senatorial District, in Ikenne Local Government Area. My hometown is called Ilishan Remo. I also have ties with Iperu Remo.
What were your parents' preoccupation at the time you were born?
My parents were waiting for admission into the university when I was born although they were both working in the interim. My mum was working in the Ministry of Information while my dad was working with Indian traders.
What influenced you to study Medicine at the University of Ibadan?
A lot of things influenced. First, I thought it would be cool to be a doctor because people believe that only the smartest become doctors (how naïve of me). Secondly, there was parental influence especially from my father. Thirdly, I thought it would make me very rich (still praying and keeping my fingers crossed on that one). I later discovered that medicine is a community service where service to humanity supersedes monetary aspect.
Medical doctors are considered to be extraordinary in term of intellectual prowess. Have you always been a gifted child?
Gifted? I won't say so because I have met people who are more brilliant than I am, more intelligent than I am and more skilled than I am. With modesty, the only thing I can say I have that most people don't is Heart; mental strength and resilience. I know I am fearless and have the ability to rise up and keep going after every blow. It is extremely difficult to defeat me mentally.
And being gifted or being a genius is often associated with an outstanding academic achievements. It will surprise you that I never had any. This is because I was much more interested in sports and social activities. I was in the sprint king (athletics) in school. I was also a leader of a prestigious social brotherhood in the school. I represented the University of Ibadan at Nigerian University Games, West African University Games, Bilateral Games, Mobil track and field events winning medals along the line. I still excelled despite my extracurricular activities. After my sojourn at UI, I did my housemanship at the Nigerian Navy Reference Hospital. My youth service was with the Department of Security Service (DSS), Lagos State Command. I worked the Lagos State Civil Service from 2010 to 2016. I started my hospital, Shonowo Hospital in Orile-Agege, Lagos in 2015. I have done close to 3000 surgeries.
There are several areas of specializations in medicine. Why surgery?
I wouldn't say I picked surgery, I think it chose me. I find it very interesting. It has given me lots of exposure especially during my free surgery programmes. I have seen and managed some very rare cases that most doctors only get to read about in books. For example, Amyand's hernia in which you find a person's appendix in his scrotum, leiomyosarcoma (cancerous form of fibroids) which occurs in 6 out 1,000,000 women and a few others. By the grace of God, Shonowo Hospital has provided an opportunity for free hernia and lump removal surgeries for 200 patients as part of its commitment to making health care affordable and available to low-income Nigerians as you know that most indigent people in Nigeria don't have access to quality healthcare services.
You floated your clinic at 33 and becoming your own boss in this climate can be very challenging. What gave you the courage?
I have self-belief. I also have confidence in my managerial and clinical skills. The thought of being mocked after failing kept me going. Besides, I resigned from Lagos State Civil Service so I have no other option than to keep going. Things will only get better.
How did you surmount the professional bodies such as the Nigerian Medical Association?
It is simple. There are laid down rules to be followed. All I did was follow those rules, paid my dues on time and distanced myself from malpractice.
How has it been over the last six years?
It's been a bit of a bitter sweet experience. I have been unjustly insulted. I have had wins and losses. I have had high and low points; successes and failures. I have been cheated, double crossed by patients, staff and law enforcement. I have been betrayed by friends, staff, colleagues and business partners. I have had high and low points financially. I have also had lots of media exposure because of how I do my work. I have had newspaper publications, countless radio and television shows and interviews, blogs and YouTube channels of international journalists.
How many staff do you have?
I have a doctor, nurses, attendants all totaling 12. I outsource some services.
Your hospital is sited somewhere in Agege. Why Agege?
It is actually in Qrile Agege. The General Hospital where I worked as a civil servant is in Orile Agege so it is an area I am very familiar with. This allowed me to hit the ground running.
You carry out humanitarian services at the end of every year to assist the less privileged. What motivated you into such humanitarian gesture?
The Shonowo Hospital annual free surgery programme started in 2016. It was created to provide surgical procedures for those who cannot afford it at zero cost. So far, about 1200 persons have benefitted. The programme is 100% self-funded. In 2016, we treated 100 people with cases like hernias, hydroele, lipoma, breast lumps were operated on (young and old). Severe cases were given the utmost priority. I was assisted by my friend and colleague such Dr. Humphrey Nwazuruokeh. I did my publicity through word of mouth and flyers which was distributed to religious homes, political party meetings and heads of artisan associations. The turnout was great-about 500 people- but only 100 slots were available. In 2017, I was introduced to Chukwudi. After my interview with Chukwudi on "as e dey hot" 800 people registered in just three weeks. I had to close the registration because just 200 slots were available.
Your surgeries are self-funded. How?
Well, without any assistance except services rendered by kindhearted colleagues. In 2018, I decided to add fibroid surgery (myomectomy) to the list of procedures we do. The fibroid surgery is not entirely free because it almost always involves blood transfusions. And since I select the severe cases, they always require blood. They have to provide funds for blood. It was that year that I removed 102 fibroid pieces from one woman, I removed a 15kg fibroid from another and a leiomyosarcoma (cancerous form of fibroid) from another. Leiomyosarcomas are extremely rare tumors. Only 6 out of 1,000,000 women with fibroids have it.
In 2019 between February and October I did a free breast lump removal programme. This was done to combat breast cancer. I saw many agencies putting all their energy into breast cancer awareness but the thing is that most people know that breast cancer exists and they know the breast lumps should be removed. The cost of removing breast lump is tens of thousands and most people cannot afford it. The best way to prevent breast cancer is to remove any breast lump you find since breast cancer almost always start as a lump. I saw about 500 women and operated on about 380. 10 women were full blown breast cancer so I had to do breast removal surgery (mastectomy) for her.
Later that year, I increased the number of fibroid surgeries in the programme. In 2020, it was the same 100 free surgeries but 40 percent was fibroid surgery. I also did some surgeries for uterovaginal prolapse. This is a condition where the womb protrudes from the vagina.
Can you mention some of the challenges?
The major challenge is the funding. I funded the whole process alone but getting extra hands, materials, logistics etc. The risk is another story. But we've had 100% success rate. The only people I have gotten support from so far are Dr. Tosin Oyenola (a woman after my heart) and Dr. Humphrey Nwazuruokeh my good friend.
The medical line is in distress; the face-off between the federal government and doctors, mass exodus abroad. Are you not worried?
Of course I am. I know how badly it will end if not sorted out fast. The masses will be at the mercy of quacks as a result of the collapse of the health sector. I hope they sort it out fast.
Do you still have hope in this country?
Well, you don't expect a foreigner to have hope in Nigeria. It has to start with me.
At less than 40 one can conclude that you haven't done badly for yourself. What does the future hold?
I look to the future with hope. I expect to climb to the pinnacle of my career and enjoy the luxuries life has to offer while doing so.