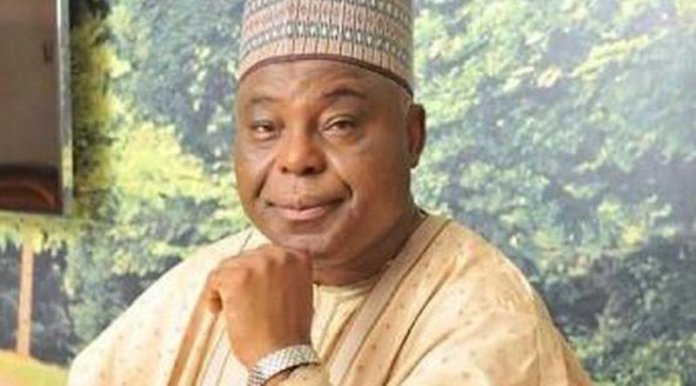 As prominent southern politicians and progressive northern elements are making case for the two dominant political parties to present southern presidential candidates in 2023, the Chairman Emeritus of DAAR Communications Plc, Chief Raymond Dokpesi, appears to be going against the tide.
After the north has produced the presidency for eight years under the All Progressives Congress (APC), Dokpesi reportedly advised leaders of the Peoples Democratic Party (PDP) to allow the north to produce the next president of Nigeria in 2023 general election, citing the need for equity and justice.
Speaking with journalists in Abuja as part of the programmes to mark his 70th birthday, the founder of Africa Independent Television (AIT) and Ray Power 100.5 FM, argued that the north had only been in power for less than three years, while the South ruled for 14 years within the political arrangement of the PDP.
It is strange that a prominent and respected southern politician and media guru could twist facts in such a manner, even when northern and Middle Belt leaders such as Governors Nasir el-Rufai, Abdullahi Ganduje, Babagana Zulum, Samuel Ortom, Aminu Masari, and a host of others have insisted that power should shift to the south for the sake of fairness and justice.
The PDP chieftain cleverly restricted his 'fairness and justice" sermon to PDP era to hide the facts. He failed to tell his audience that from 1999 to 2023, the North will have ruled for 11 years under both PDP and APC, while the South would have ruled for 13 years under former Presidents Olusegun Obasanjo and Goodluck Jonathan, both of the PDP.
He also failed to remind his audience that from 1960 to 1999, the South ruled for only three years under the ceremonial presidency of Dr. Nnamdi Azikiwe, while the North held executive powers for 36 years.
While some observers feel that Dokpesi, having worked for former military President, General Ibrahim Babangida (rtd) and former Governor of the old Gongola State, Alhaji Bamanga Tukur, he may be suffering from inferiority complex, the Igbo socio-political organisation, Ohanaeze Ndigbo, described his permutation as a mundane distraction.
Going down memory lane to recall that Dokpesi benefited from his Northern mentors, the Igbo apex body said "one can easily understand the psychological ambivalence in the Dokpesi persona."
It argued that "on the other hand, there is no reason for the condescension and disdain he handed over to the entire South."